Tessent Safety – Entering the Safety Ecosystem: a reference flow for automotive IC test
June 9, 2020 @ 5:00 PM

-

6:00 PM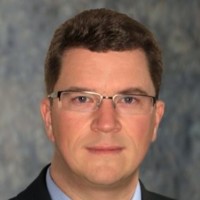 Overview
Industry-leading innovations in automotive electronics has immensely contributed in the development of advanced safety mechanism resulting in exponential growth in the amount of electronics that is being added while at the same time it continues to challenge safety target.
Introduction to the Tessent Automotive reference flow is complete usage model for deploying Mentor solution for your Automotive IC. It describes the implementation of Tessent Shell Flow to meet quality and reliability requirements of the ISO 26262 providing capability for both manufacturing and in-system chip testing and diagnosis.  The main goal of this webinar is to highlight the important steps needed to achieve the right DFT strategy for automotive early in your design stage.
We shall review the overall design flow and methodologies that can be used fulfill automotive requirements. We will also talk about technologies and best practices used to achieve level 3+ automotive design
What You Will Learn
What Tessent Automotive technologies are available as part of the Tessent Safety Eco System
How these tools and technology can be implemented using the common Tessent Shell environment
Who Should Attend
DFT design engineers
IC design engineers
Automotive IC design engineers
ABOUT THE PRESENTERS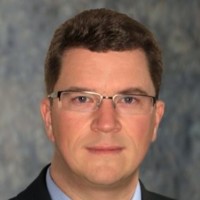 Lee HarrisonLee Harrison is Automotive IC Test Solutions Manager, with Mentor, A Siemens Business. He has over 20 years of industry experience with Mentor DFT products and has been involved in the specification of new test features and methodologies for Mentor customers, delivering high quality DFT solutions. With a focus on Automotive, Lee is working to ensure that current and future DFT requirements of Mentor's Automotive customers are understood and met. Lee Received his BEng in MicroElectronic Engineering from Brunel University London in 1996.
Raghav MehtaRaghav Mehta is a Technical Marketing Engineer at Mentor, A Siemens Business. At Mentor, Raghav has co-created custom MBIST solution for various different memories. His work focuses on memory testing, built in test technologies for logic and memory and DFT for automotive. Over last couple of years, he has focused on consulting efficient flow methodology for automotive ICs. Raghav achieved his MS degree in VLSI system design from University of Southern California, United States
Agenda
Introduction to the Tessent Automotive technologies are available as part of the Tessent Safety Eco System
Automotive requirements
Mapping automotive to BIST
Safe IP creation
Safety Island
Automotive-grade ATPG
SOC integration
Conclusion
Q&A
Share this post via: