SmartNICs Summit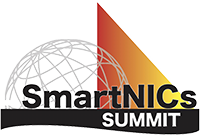 Position Your Company as a Leader in an Emerging Technology.   Lay Claim to Your Share of a Projected $600 Million Market (Dell'Oro Group).  Share Thoughts with Key Experts and Analysts.  Demonstrate to Movers and Shakers How Your Products and Roadmap Will Drive the Industry.  Meet Highly Motivated Customer Prospects.
"There is no doubt in my mind that SmartNICs are needed components of any modern cloud-based architecture. The proof is in the pudding: all cloud providers run some form of SmartNIC." 
Silvano Gai, Fellow, Pensando Systems
ATTENDEES
Engineers and managers who are looking for ways to help meet performance challenges, handle the explosion in big data, provide the modularity and scalability today's systems require, and develop solutions based on the latest software and interfaces.  Designers of enterprise networks, telecom systems, high-performance computing, financial systems, IoT, and mil/aero applications all know that SmartNICs will play a big role in their future.
WHY YOU SHOULD ATTEND THE SMARTNICS SUMMIT
SmartNICs have become the best way to offload network overhead. They reduce demands on system CPUs, allow for processing of data as it arrives, and enable rapid upgrades for new protocols. They provide large, scalable systems to handle more applications and big data. SmartNICs can also do complex tasks such as compression, pattern matching, and media processing. The SmartNICs Summit will help designers optimize networks for applications such as business analytics, AI/ML, and HPC.
Key Points:
SmartNICs make systems easy to change and update by simply replacing a NIC or revising its software.
SmartNICs increase scalability and modularity.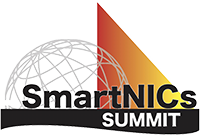 BACKGROUND
SmartNICs add intelligence and programmability to interface cards.  Their use cases include handling network overhead, performing common tasks such as compression, deduplication, encryption/decryption, load balancing, or media processing, speeding up VMs and containers, virtualizing and sharing flash storage, stopping security threats, accelerating hyperconverged infrastructure, and enabling software-defined networking (SDN) and  network function virtualization (NFV).
WHY YOU SHOULD EXHIBIT AT SMARTNICS SUMMIT FAST-GROWING MARKET
Only event focused on the expanding SmartNICs market. Analysts such as Gartner and Dell'Oro Group expect the market to rise to $600M by 2024, or 23% of the total Ethernet adapter market. All the major clouds are using SmartNICs, and most other data centers and telcos will soon follow them. The Summit is an ideal way for vendors to show their long-term commitment to providing solutions.
STRONG EVENT HISTORY
Same team that developed Flash Memory Summit, the world's largest storage conference with over 6,000 registrants. The team has over 50 years of cumulative event experience focused on value for both attendees and exhibitors.
CENTRAL SILICON VALLEY LOCATION WITH MANY NEARBY PARTICIPANTS
Easy freeway access from the entire Silicon Valley Ready access for travelers from both San Jose and San Francisco airports
KEY ATTENTION-DRAWING FEATURES
Major player keynotes Detailed review of current technology and markets Coverage of major topics such as architectures, use cases, optimization, and software development Closing panel offers a five-year overview of industry trends.
ORGANIZED TO BRING ATTENDEES TO THE EXHIBIT AREA
Networking reception in the exhibit area immediately after the first day program Lunches and breaks occur in the exhibit area. Exhibits are near the session rooms for easy access.
Share this post via: