Semiconductor Startups 2020: Back to the Future
November 14, 2019 @ 5:30 PM

-

8:00 PM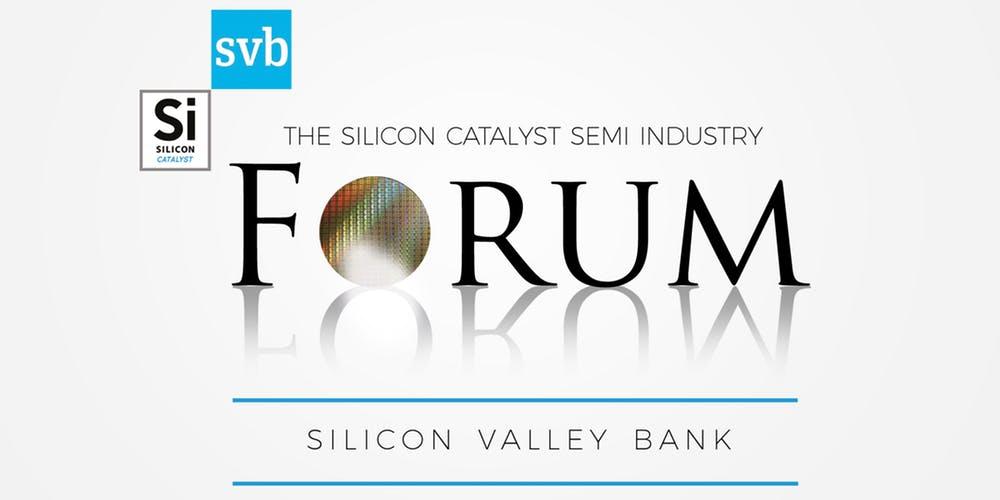 5:30pm – 6:30pm – Networking with food and beverages
6:30pm – 8:00pm – Forum
The climate for semiconductor startups has changed dramatically over the course of the past few years. Technical innovation in the areas of AI/ML, 5G and computing on the edge continue to garner the interest of the investment community, but the sources of capital have changed dramatically since the "gold rush" days of the past, as the venture community has focused on building unicorns, which for the most part is not a characteristic of the semiconductor industry.
What's in store for 2020 and the coming decade? Where is the innovation going to come from? Can government-funded initiatives deliver results in a timely manner? How does the continuing geo-political turmoil impact the near-term and long-term results? What is the impact of corporate venture funding?
The semiconductor industry continues to have a significant impact on the world we live in – creating new industries, wealth, careers and jobs, access to communication and almost limitless connected information. Whether for the past or for the future, semiconductors will be at the center of the action – as we like to say, "It's about what's next™ ". Along with participation from the Forum attendees, the panelists will discuss key topics and challenges to find, support and grow innovative semiconductor solutions.
Join illustrious speakers:
Moderated by Pete Rodriguez, CEO, Silicon Catalyst LLC
With panelists:
Yvonne Lutsch Investment Principal, Robert Bosch Venture Capital
Douglas Kirkpatrick Founder and CEO, Eridan Communications
Dan Niles Founding Partner at AlphaOne Capital Partners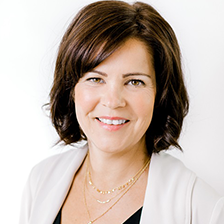 Dr. Yvonne Lutsch
Investment Princlpal at Robert Bosch Venture Capital
Yvonne is an Investment Principal at Robert Bosch Venture Capital's (RBVC) affiliate office located in Sunnyvale, responsible for sourcing, evaluating and executing investments for RBVC in the USA and Canada in fields like AI, IoT, mobility, next gen. computing, or sensors. Prior to this position Yvonne was Director of Technology Scouting and Business Development for Bosch Automotive Electronics in North America. Her team's focus was to identify startups, disruptive technologies, or business models with the potential to create significant value to the division. Prior to that, Yvonne held different leadership positions in quality management, operations and engineering in Automotive and Consumer Electronics within Bosch Germany. Yvonne received a diploma in Experimental Physics from University of Siegen, Germany, and holds a PhD in Applied Physics from University of Tuebingen, Germany.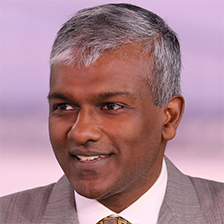 Dan Niles
Founding Partner at AlphaOne Capital Partners
Dan is a founding partner at AlphaOne Capital Partners, has teamed up with the Global Semiconductor Alliance to provide a series of webinar sessions that allows global CEOs, CFOs and other executives to monitor the industry's position in the cycle. Dan's quarterly reports covers: Monthly Semiconductor Industry Sales, Total Semiconductor Revenue vs. Total Capital Expenditure % Growth, Predictions for the following quarter and overall year.
Formerly, Dan was the CEO of Neuberger Berman Technology Management which focused on long and short equity investments in the technology sector. In April of 2006, the Satori Technology Fund, which Dan manages, was awarded the "Best Newcomer" award at the 2006 MARHedge US Performance Awards in New York City. Dan joined Lehman Brothers in May 2000 and was ranked by Institutional Investor Magazine's "All-America Equity Research Team" survey from 1999-2003 in the semiconductor category and from 2000-2003 in the PC hardware/IT hardware categories. Dan previously worked at Robertson Stephens and was an engineer with Digital Equipment Corporation. He received an MS in electrical engineering from Stanford University.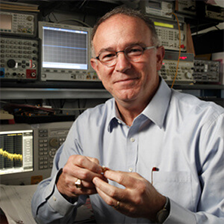 Dr. Douglas Kirkpatrick
CEO of Eridan Communications
Douglas Kirkpatrick is a VC and former Chief Scientist at DARPA, where he led projects ranging from rapid DNA synthesis to real-time holographic displays. Prior to DARPA, Dr. Kirkpatrick was the VP of R&D for Fusion Lighting, a Maryland-based high-efficiency lighting startup, and prior to that a staff scientist and VP at SAIC. Dr. Kirkpatrick received his BS degree (Physics & Mathematics) from the College of William and Mary (1980) and his Ph.D. from MIT in 1988 (Physics). He is a Fellow of the American Physical Society and has authored more than 30 journal articles and 60 US and international patents.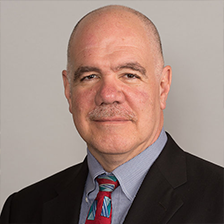 Pete Rodriguez
CEO of Silicon Catalyst, LLC
Pete Rodriguez has 35 years of experience in the Semiconductor industry. Pete was VP & GM of Interface and Power at NXP Semiconductors. Prior to NXP Pete was CEO of Exar Corporation, CEO of Xpedion Design Systems, Chief Marketing Officer at Virage Logic, Major Account Manager at LSI Logic and Program Manager at Aerojet Electronic Systems. He spent twelve years as an entrepreneur with three different startups and has raised over $30 Million in venture capital. He retired from the US Naval Reserves with the rank of Commander. Pete has served on public, private, advisory and non-profit boards of directors. He is a graduate in strategy and policy of the Naval War College. Pete has an MBA from Pepperdine University, an MSEE from Cal Poly Pomona, and a BS in Chemical Engineering from the California Institute of Technology.
About the Forum
The Silicon Catalyst Semiconductor Industry Forum series was launched in 2018 with the charter to create a platform for broad-topic dialog among all stakeholders involved in the semiconductor industry value chain. The Forum topics focus on technical and financial aspects of the industry, but more importantly the industry's societal, geo-political and eco-logical impact on the world.
Share this post via: