Powering Next-Generation of Hearables and Wearables SoCs
November 2, 2020 @ 8:00 AM

-

5:00 PM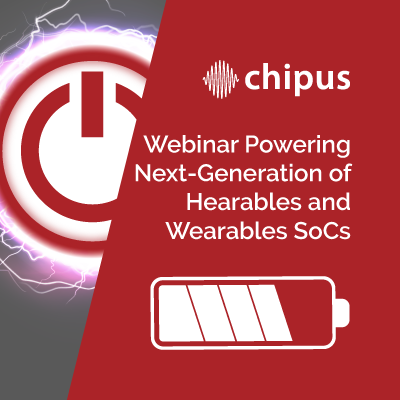 Wearables devices have been adopted for health monitoring, augmented reality and entertainment. Being so close to the human body, these products are driven by comfort and style. Engineers strive to deliver high-end experience using very limited constraints like small area and power.
This webinar explores the new and growing market of hearables and wearables from a trend perspective. The presentation covers trade-offs in the product design and discusses ASIC architecture to deliver the high-end functionality. As space for batteries is limited, the main focus of this webinar will be on understanding efficient power management choices to extend usage time provided functionality is not jeopardized.
Key Takeaways – Understand why hearables and wearables are a big thing – Gain an understanding on the requirements for ASICs in the hearables and wearables space – Learn about engineering solutions in power management space focusing on such applications
Founded in 2009, Chipus Microelectronics is a semiconductor company focused on the development of mixed-signal ASICs, intellectual property (IP) blocks and IC design services. Chipus' goal is to design circuits that enable innovative and power efficient products.
Share this post via: