Neuton Maker Day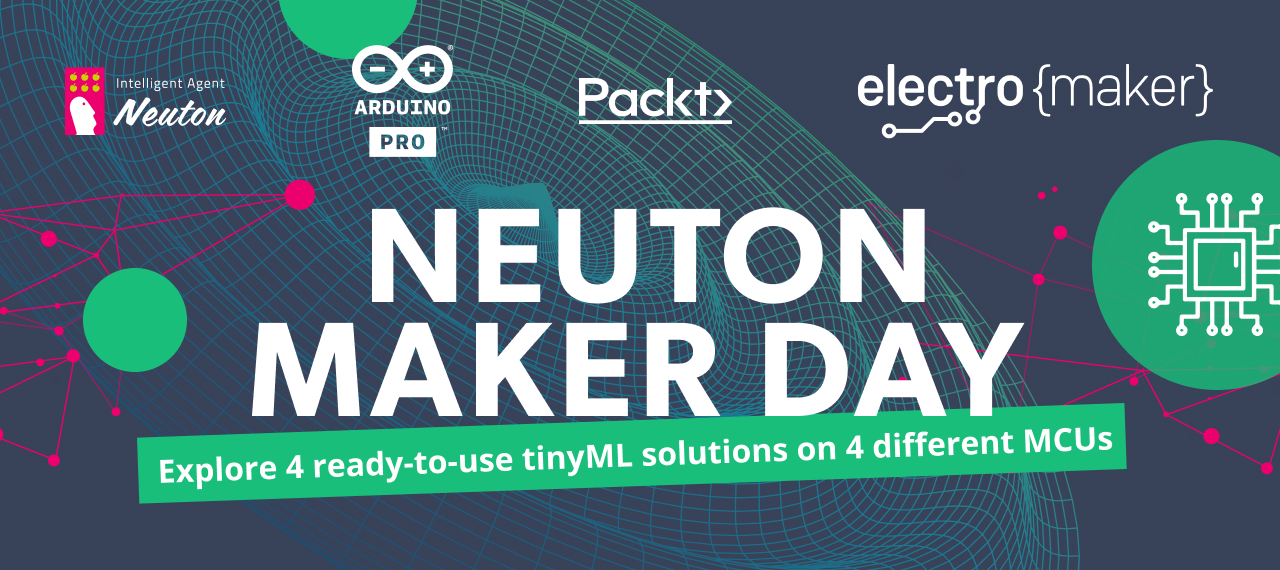 Join our Neuton Maker Day and explore 4 ready-to-use tinyML solutions on 4 different MCUs. Together with our moderator, Ian Buckley, the Electromaker.com team and the industries' skilled developers you will:
learn about the most remarkable IoT solutions for edge devices;
get practical knowledge and explore the automated design of AI solutions;
discover how to build extremely compact models <1Kb without code and embed them into unbelievably tiny devices with Neuton TinyML absolutely free.
Let's make your robot smarter with Leonardo Cavagnis.
Make sure it will be delivered safely with TinyML Smart shipment solution, by Timothy Malche.
Predict Maintenance of Compressor Water Pumps before it breaks down, with Sumit Kumar.
And hit the jackpot on F1 bets predicting the winner, with Leonardo Goncalves.
We can't wait for these developers to present their projects!
✔️ Vote for the best project and decide who deserved the champion title.
✔️ Take part in a new challenge for the most interesting project and idea to develop and win a trendy Book from Packt and a board from Arduino.
What are you waiting for? Register NOW and get your prize 🙂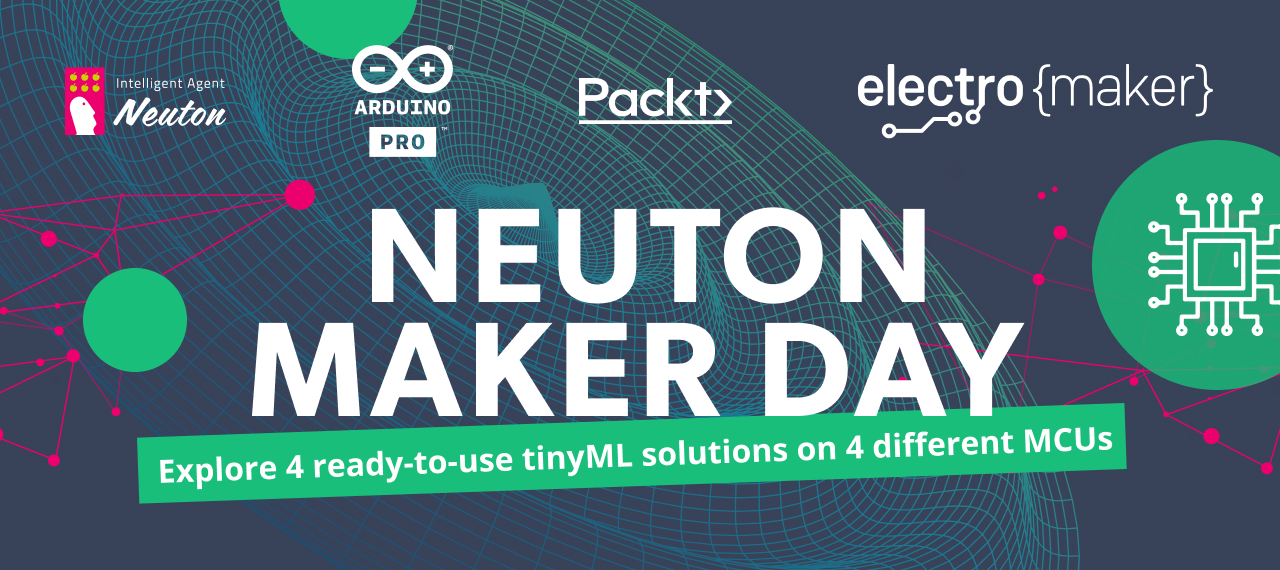 Featured HW:
Arduino Pro- Nicla Sense ME
Arduino Nano 33 BLE Sense
M5Stack
AmazonWeb Services AWS IoT EduKit
Onsemi RSL10-SENSE-GEVK
Sensor fusion: Bosch BHI160, Bosch BME680, Bosch BHI260AP
Jun 16, 2022 05:00 PM in Madrid
Share this post via: