Model-based System Design of Battery Systems
September 6, 2022 @ 8:00 AM

-

9:00 AM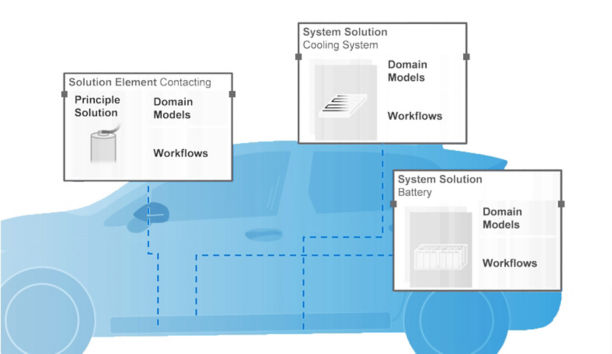 In this upcoming MBSE webinar, you'll learn how to build a seamless system model for batteries, connect domain models, and virtual verify requirements.
Time:
September 6, 2022
11 AM EDT / 4 PM BST / 8:30 PM IST
Venue:
Online
An approach to increase the reuse rate of use, functional battery cells is the simultaneous examination of both – the first and second – product life cycles in battery development.
Various behavioral models require consideration for the simultaneous design of the battery systems. For the battery design system for a 1st life and 2nd life usage, you must consider the dependencies of the behavioral models and determine the effects of changes in the 1st life battery system on the 2nd life suitability.
Currently, the relevant models are insufficiently linked and used at great expense for the holistic design of battery systems. An approach to solve this problem is using Model-Based Systems Engineering (MBSE) methods in battery system design.
In this webinar, we'll present a system model of a battery system created using the MBSE method motego (Model-Test-Go), developed by the Institute for Machine Elements and Systems Engineering from the RWTH Aachen University. The motego method integrates all relevant behavioral models for battery design into a seamless system architecture. The linking of behavioral models in this architecture and linking with the requirements to the models enables a holistic design of the battery system.
What you will learn
How to build a seamless system model for a battery system
How to connect domain models to this system model
How to virtually verify requirements with this seamless system model
Speaker
Kathrin Spütz, M.Sc. RWTH
Maximilian Meissner, M.Sc. RWTH
Share this post via: