Mentor and TowerJazz Automotive Workshop: IC Design, Process and Best-in-Class Performances
July 4, 2019 @ 9:00 AM

-

3:30 PM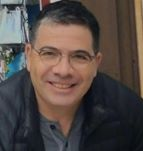 This workshop is designed for engineers who develop IC solutions for the rapid growing market of automotive electronics industry and want to learn more about automotive foundry process and design tools capabilities.
Register Now
Jul 4, 2019 Berkshire, UK
9:00 – 15:30 Europe/London
---
Overview
This workshop is designed for engineers who develop IC solutions for the rapidly growing market of the automotive electronics industry and want to learn more about automotive foundry process and design tools capabilities. Mentor, as a leading EDA provider, will present their current and new tools for automotive application segments.
TowerJazz, the Analog Specialty foundry leader, will present its comprehensive foundry automotive program including quality, reliability and manufacturing methodologies and capabilities. Both TowerJazz and Mentor will demonstrate new featured developed tools and offers dedicated to the automotive market.
TOWERJAZZ SESSION
TowerJazz session: TowerJazz Automotive Market Driven Solutions – From Methodology to Mass Production
Dr. Eitan Shauly – Director of Integration, MSPM BU and R&D
The session targets fabless designers, foundry interfaces and reliability managers working on the design, fabrication, and manufacturing of devices for the automotive industry. The aim of this meeting is to clearly align on industry specifications for automotive mass production from the foundry perspective together with TowerJazz related performance, and to discuss its world-class quality system implemented on the production floor.
In general, wafer-manufacturing processes for automotive applications require a high grade of process and reliability performance, along with development and implementation of zero-defect mentality in manufacturing procedures. In this meeting, TowerJazz will discuss these issues and will start by providing some guidelines for physical and environmental mission-profile reliability qualification success criteria that are different from non-automotive products. Several TowerJazz automotive technologies that are in automotive mass-production will be presented. Then, the TowerJazz Automotive Quality Policy and in-field implementation will be described. This policy includes automatic outgoing inspection, zero-defect mentality methodology, Maverick Alert System, and more. Finally, several examples of product qualification results, accumulated over many years of manufacturing automotive devices, will be shared.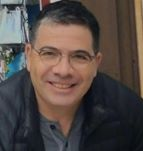 Ofer Tamir – Director of VLSI and Design Enablement, TowerJazz
Analog/Automotive layout checks become very crucial, as the design is very delicate. The percentage of electronic components used in automobiles having a very delicate design need continues to increase in both power distribution systems, central control systems, body and communication systems, and electronics systems. Checks for Symmetry, Matching, and Alignment are important, and the layout must follow the design constrains as defined in schematic. As an analog foundry, TowerJazz gives its customers an automatic way of checking those constrains using an enhanced PDK and by running Calibre PERC. During the presentation, we will show a complete flow in how to define the constrains either on the schematic or layout, run the Calibre PERC and see the results on the layout. We will show it on real BAND GAP design with several hierarchy levels. We will also have a live demo in our booth.
MENTOR SESSION
Mentor session: IC Design for Autonomous Vehicles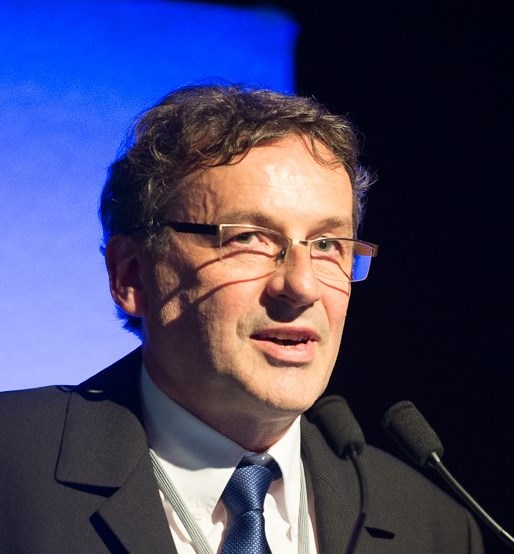 Luc Tissot, Technical Director IC Design, Mentor, a Siemens Business
As semiconductor value in a modern car expands, reliability and safety of electronics must improve dramatically. If simple electronics in Bluetooth and power seats cause the most problems in cars today, as indicated by various reliability and dependability surveys, how are we going to make the shift to much more complex electronics systems that are needed for self-driving cars?  It will become imperative to improve the quality of semiconductors going forward and we must get much better in verifying and validating these complex automotive systems knowing that lives will be at risk with autonomous driving. This will increase the test cycles, visibility and coverage to improve the safety and reliability.
In this session, we will present technologies and methodologies allowing us to handle an explosion of test scenarios to verify electronics and algorithms of driverless cars. We will explain a mature Development Process and show how Requirement driven development provides proof that design was built and tested as intended.
MENTOR SESSION
Mentor session: Implementing an Automotive In-System Test Solution
Speaker:  Kan Thapar, Team Leader – DFT Solution, Mentor, a Siemens Business
Ensuring vehicle electronics reliability levels as mandated by the ISO 26262 standard requires periodic testing during functional operation. The Tessent MissionMode architecture provides system-level access to all on-chip test resources for key-on, key-off and runtime testing. This presentation will walk through the flow for implementing a chip-level architecture incorporating the MissionMode solution integrated with both logic BIST and Memory BIST capabilities.
VENUE
Mentor Graphics (UK) Limited Rivergate
Newbury Business Park
London Road, Newbury
Berkshire UK RG14 2QB
Phone:+ 44 1635-811411
AGENDA
09:00 – 09:30 – Registration and Breakfast
09:30 – 09:35 – Opening/Introduction
09:35 – 10:20 – Mentor automotive: IC Design for Autonomous Vehicles
10:20 – 11:05 – TowerJazz: Automotive Market Driven Solutions – From Methodology to Mass Production
11:05 – 11:30 – Coffee break
11:30 – 12:15 – Mentor – Implementing an Automotive In-System Test Solution
12:15 – 13:00 – TowerJazz
13:00 – 14:00 – Lunch
14:00 – 15:30 – Analog Automotive Design Tools and Flow Introduction + Demo
What you will learn:
About Foundry solutions for automotive market, methodology to mass production
How TowerJazz PDK allows first time success for automotive design
How to define constrains and how to run Calibre automotive constrains checks
ABOUT TOWERJAZZ
TowerJazz (www.towerjazz.com), the global specialty foundry leader, specializes in manufacturing analog integrated circuits for more than 300 customers worldwide, the leaders in growing markets such as automotive, medical, industrial, consumer, IoT, and aerospace and defense, among others. TowerJazz offers a broad range of technologies including: SiGe, BiCMOS, Power and Mixed-Signal/CMOS, RF CMOS, CMOS image sensor, and MEMS as well as design enablement for a quick and accurate design cycle. TowerJazz also offers process transfer services to IDMs and fabless companies that need to expand capacity. TowerJazz operates two manufacturing facilities in Israel, two in the U.S. and three in Japan.
Share this post via: