Japan SOI Symposium
October 30, 2019

-

October 31, 2019

Free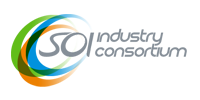 The SOI Consortium's 4th annual Japan Symposium will take place in Yokohama on October 30th and 31st (just after the Silvaco SURGE users' conference). Both days cover the SOI ecosystem, use cases, design, EDA tools and IP: the first day for FD-SOI and RF-SOI; the second day for photonics and power.
Each day starts at 9:30 and runs until 17:30. Registration will open at 8:30.  There will be presentations from companies at the forefront of SOI, including STMicroelectronics, NXP Semiconductors, Silvaco, and many more.
Coffee breaks and lunch are provided for all registered participants and will be a unique opportunity for  attendees to interact with the presenters. Registration to these events are free, but please be sure to register in advance as capacity is limited.
Wednesday, October 30: Design Ecosystem for SOI IP and Products
The symposium will open with a focus on products and applications that demonstrate the robustness of the ecosystem thereby enabling exciting new products to come to market.  Later in the morning the focus will shift to EDA enablement. The afternoon will begin with a review of IP availability and enablement.  We will finish the day with a look at some of the latest software and characterization tools that are ensuring successful adoption of SOI technology.
October 31st: Photonics and Power Innovation
There will be two morning sessions each focusing on the application and real-world use cases of Photonics and Power Devices on SOI technology.  Much like the first day symposium, the event will then shift towards exploring the ecosystems of both topics.  The SOI ecosystems are rich and robust for everything from substrate supply, to EDA and design tools, and models.
Share this post via: