INCREDIBLE OFFERING! Spin Memory Global Online Auction July 27–29, 2021
July 27, 2021 @ 8:00 AM

-

July 29, 2021 @ 5:00 PM

Free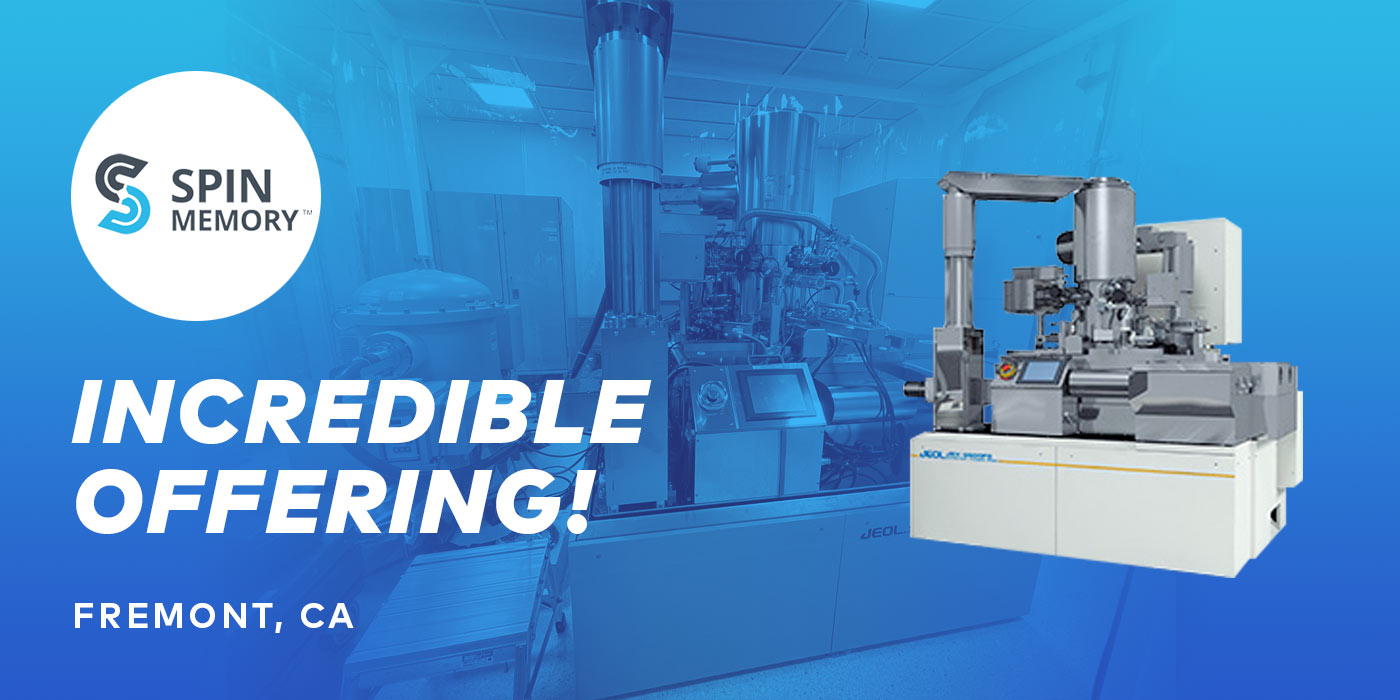 FREMONT, CA: The auction will open July 27–29, 2021.
Silicon Valley Disposition will be conducting a Global Online Auction for the assets of Spin Memory in Fremont, CA.
View the Catalog (register to bid here)
World Class 200mm/300mm Nano Fab & Advanced Testing and Characterization Lab – All Late Model High End Tools in Class 100 Cleanroom
Offered as Going Concern or Piecemeal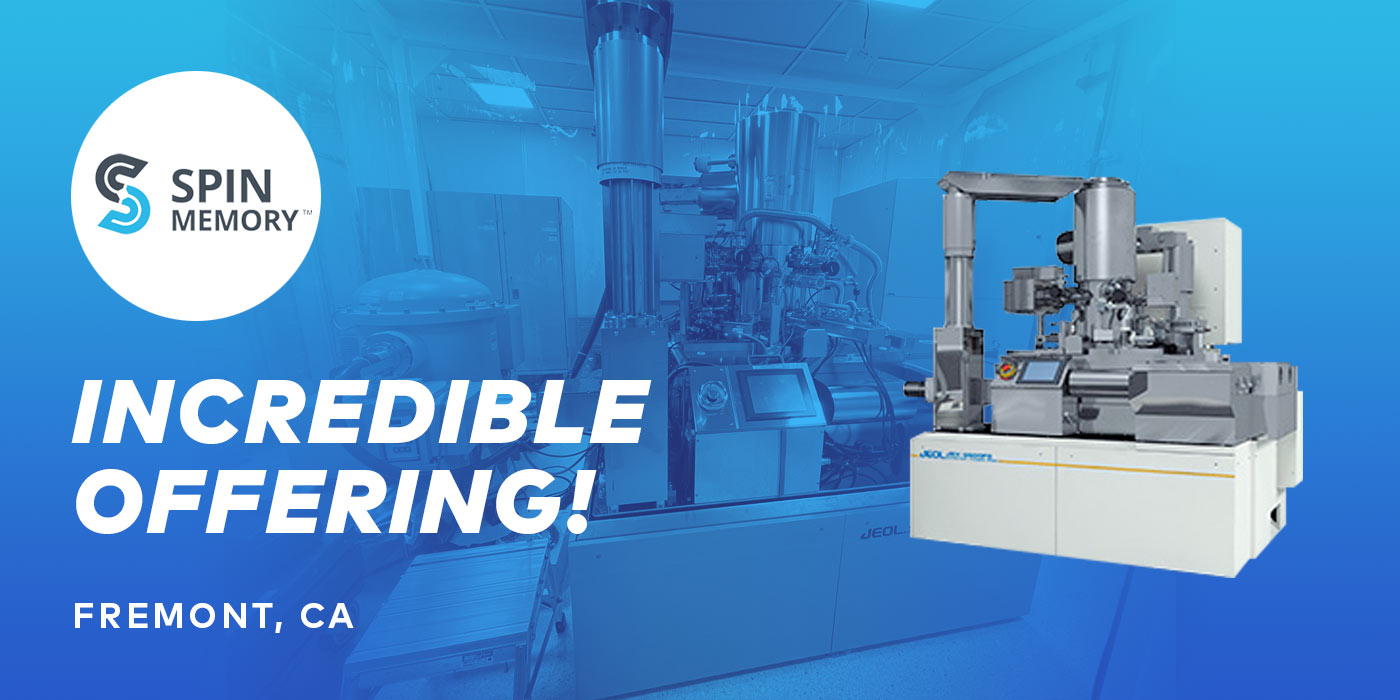 Featured Assets:
Singulus RTP Cluster System, 2016
Singulus, Timaris Deposition Tool, 2013
Singulus, Rotris Deposition Chamber, 2015
Jeol, Model: JBX-9500FS, Electron Beam Lithography System, 2015 (1 of 3 in the world)
Veeco & CVC (AVP Technology), IBE/w Hiden Endpoint, PVD CVC Sputtering System
(2) Plasma Therm, Versaline ICP-Etch Base Process Module, 2015
Futek Furnace, Inc., 3T 300mm Magnetic Vacuum Annealing Oven, 2013
Nikon, Model: NSR S204B
FEI, Helios NanoLab, Model: 660 Dual Beam System, 2015
Applied Materials, PDC Veritysem 2 CDSEM
Applied Materials, Mirra 3400 CMP Polisher
CDSEMI, Model: P9000 Cluster, 2015
Rigaku, 9kW X-ray Generator System (XRD), 2015
Bruker DMFASTSCAN2-SYS Dimesion FastScan Scanning Probe Microscope (AFM), 2015
MicroSense, High Field Kerr-Mapper S-300 System, 2013
MircoSense, High Field Polar Kerr System, 2013
MicroSense, EZ9 VSM, 2013
Class One, SST-421-25-200 Trident Spray Solvent Tool
CAPRES A/S, CIPTech-M200, 2015
Accretech America, Inc., UF3000EX Automatic Probing System, 2016
Horiba, Uvisel FUV FGAS + MWL32UV, 2015
LAM Research, OnTrack DSS-200
Four Dimensions, Inc., 280SI, Probe Station, (4Point Probe), 2013
CVD, NV6300 Ellipsometer Unit and Table
Agilent PNA Network Analyzer Model N5225A –
(3) TEK Cascade Temp Chambers
Nikon Microscope Model Optiphot 200
Agilent Leak Detector Model VS
Agilent Semiconductor Parameter Analyzer Model 4155C
Four Dimensions Automatic Four Point Probe Meter Model 280
HP Precision LCR Meter Model 4284A
(2) Signatone Probers
(2) Nextest Memory Testers Model Magnum 2 EV
Nextest Memory Tester Model 2 PV
Tektronix Digital Phosphor Oscilloscope Model DPO 4104
Tokyo Seimitsu Wafer Prober Model UF200S
Spectroline UV Eprom Wafer Erasing System Model PC-1100A
Kaeser Air Compressor Model SM10
Facility Support, Generator, DI Water System, Computers, Office Furniture and Much, Much More!!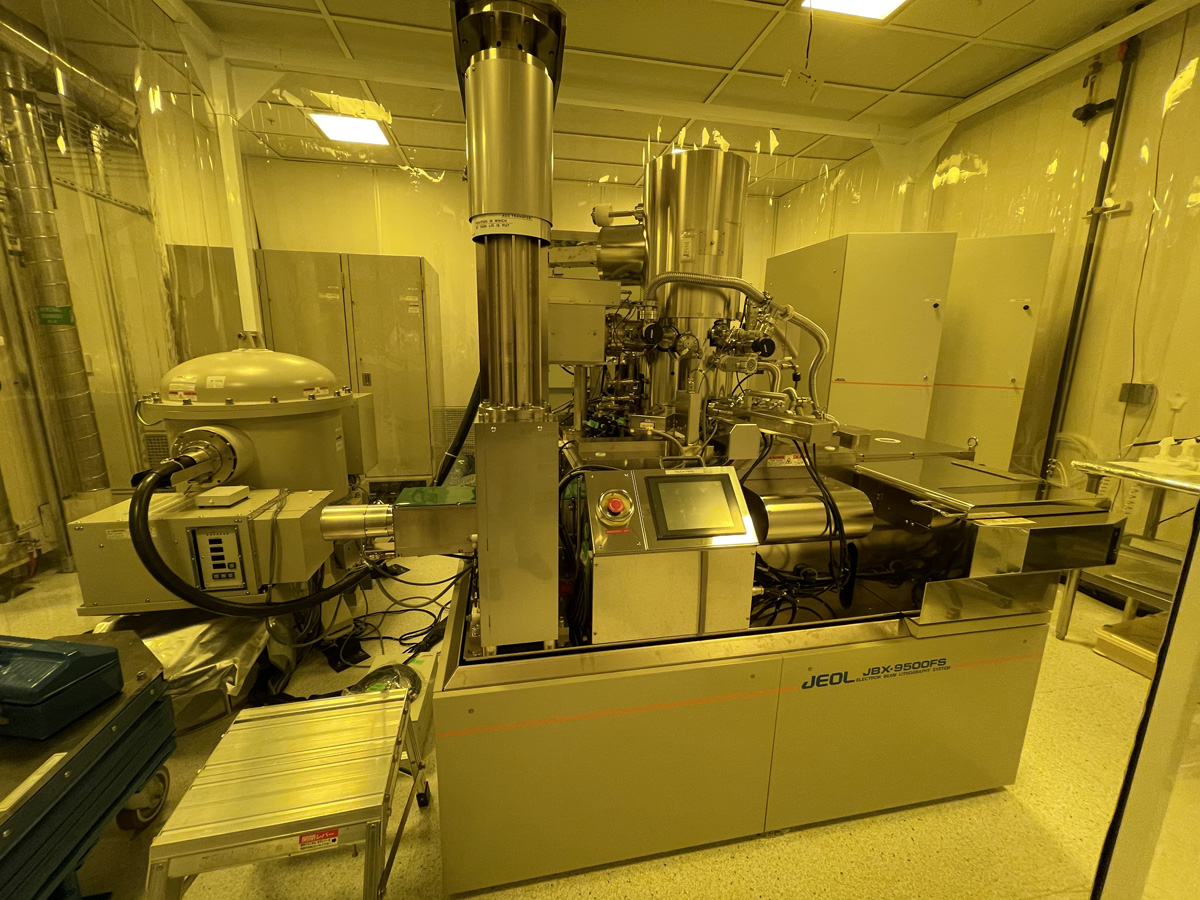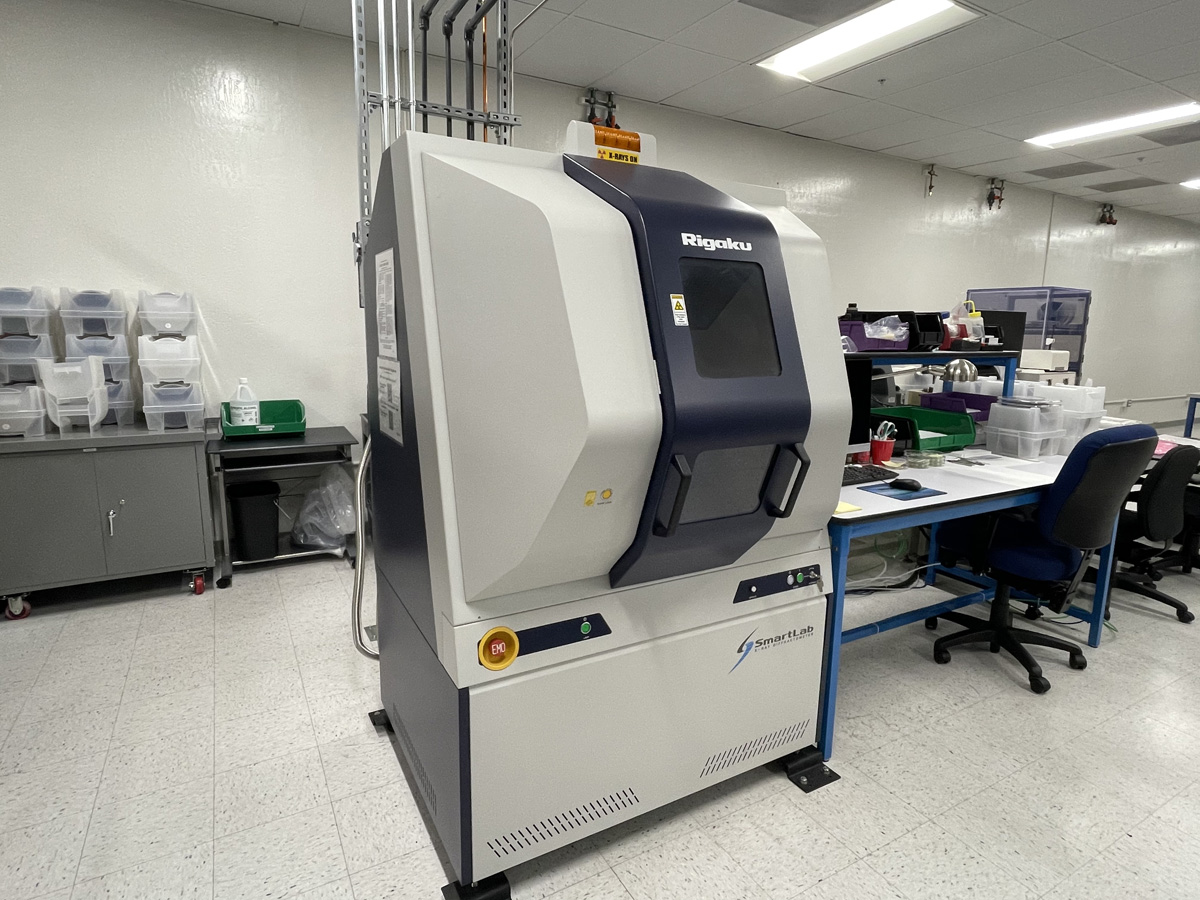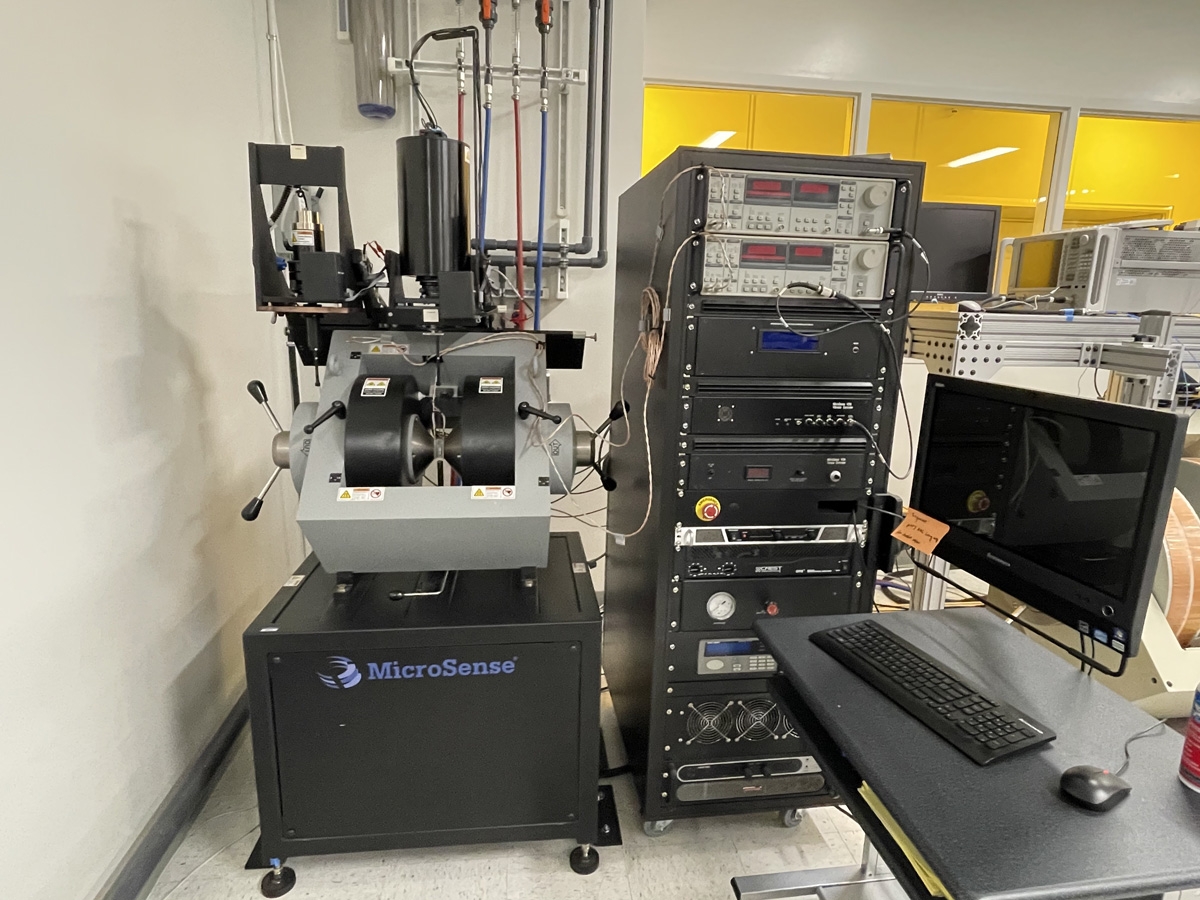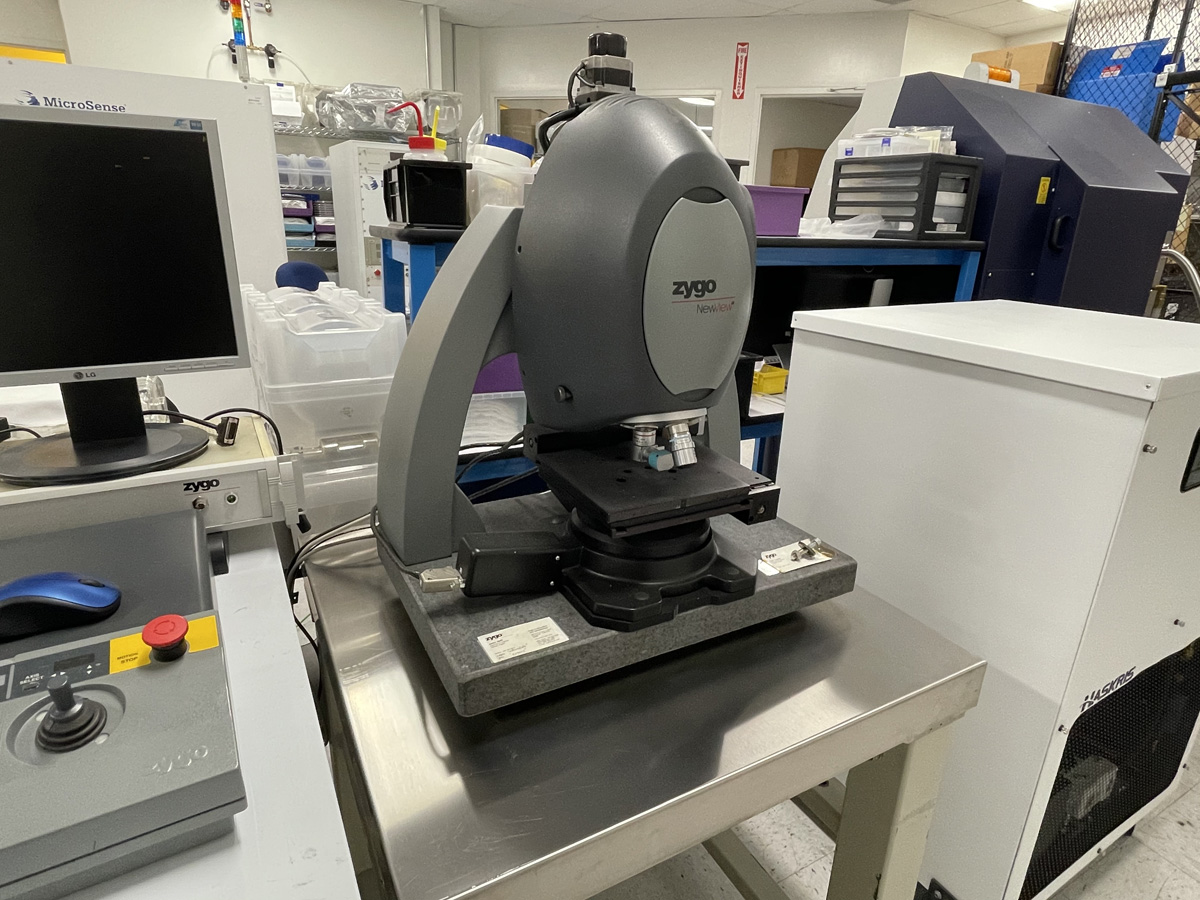 For more information, please contact Manuel at (650) 787-3384
Share this post via: