IESF Automotive
September 18, 2019 @ 8:00 AM

-

5:00 PM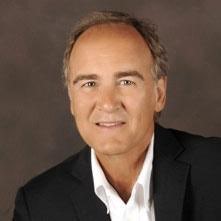 The IESF 2019/20 conference program, now in its 19th year, will include events in Detroit, Japan, India, Germany, and for the first time San Jose, California and Portland, Oregon!
Register Now
Sep 18, 2019 San Jose, CA
8:00 – 17:00 US/Pacific
---
Overview
IESF focuses on EE design issues and the latest industry trends in the Automotive sector. Speakers at each event will cover the following technologies:
Architecture – EE architecture, EDS, wire harness engineering & system implementation, network design (inc. AUTOSAR and Ethernet)
Connectivity – connecting car, driver & the external world
Autonomous – autonomous driving & driver assist systems
Electrification – electric vehicles & supporting technology
As always, IESF is free to attend, more details and the agenda will be published closer to the event but please take advantage of the early bird registration to ensure a spot.
"The best minds are working at solving the problems to bring forth the next generation of vehicles as the industry continues its path to autonomous driving."
GUEST KEYNOTE FOR SAN JOSE, DETROIT AND PORTLAND EVENTS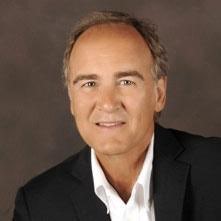 The Age of "Automobility": How Driverless Vehicles Will Reshape Our World
For more than a century, car companies have taken for granted that vehicles will be driven by people, powered by combustion engines and owned primarily by individuals. These presumptions now are being challenged by a stunning convergence of new technology and innovative business models.
Autonomous electric vehicles deployed in transportation services are ushering-in the age of "automobility" which promises more people greater freedom in how they move around and how they live.
This presentation will review the seeds of the mobility revolution, assess the implications of the age of "automobility", and highlight how to position for this inevitable transformation.
Larry Burns advises organizations on the future of mobility, logistics, manufacturing, energy and innovation.  His current clients include Waymo, Peloton Technology, and Kitson & Partners.
Larry served as General Motors Corporate Vice President of Research & Development and Planning from 1998-2009. Between 2010 and 2016, Larry was Professor of Engineering Practice at the University of Michigan, Director of the Program for Sustainable Mobility at Columbia University, and an advisor to several major companies.
Larry's newest book is Autonomy: The Quest to Build The Driverless Car—And How It Will Reshape Our World (with Christopher Shulgan and published by Ecco / HarperCollins on August 28, 2018).
"I have been coming to IESF Automotive for many years, and it never disappoints, I am of course always interested in automotive electronics and electrical trends, and each year IESF always delivers an abundant choices of high quality sessions and a lot of very interesting people to speak with and learn from."

 Roger C. Lanctot, Strategy Analytics, Director, Automotive
Share this post via: