Green Engineering Summit
September 13, 2022

-

September 15, 2022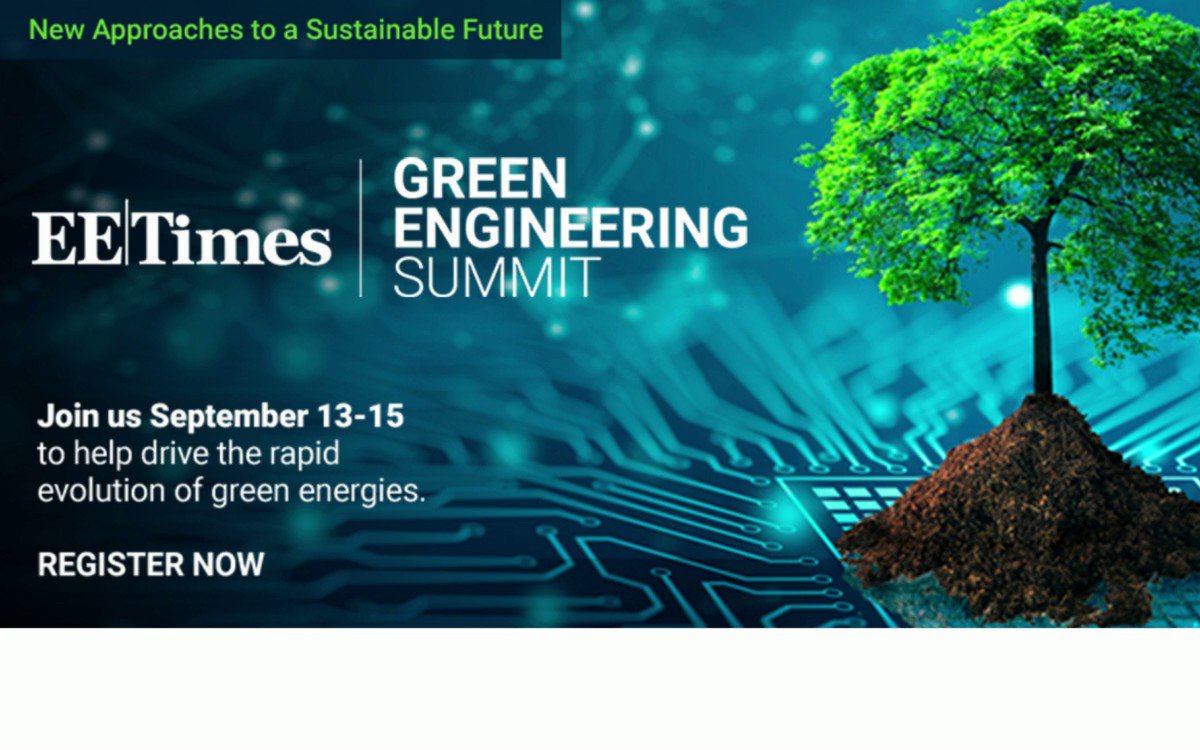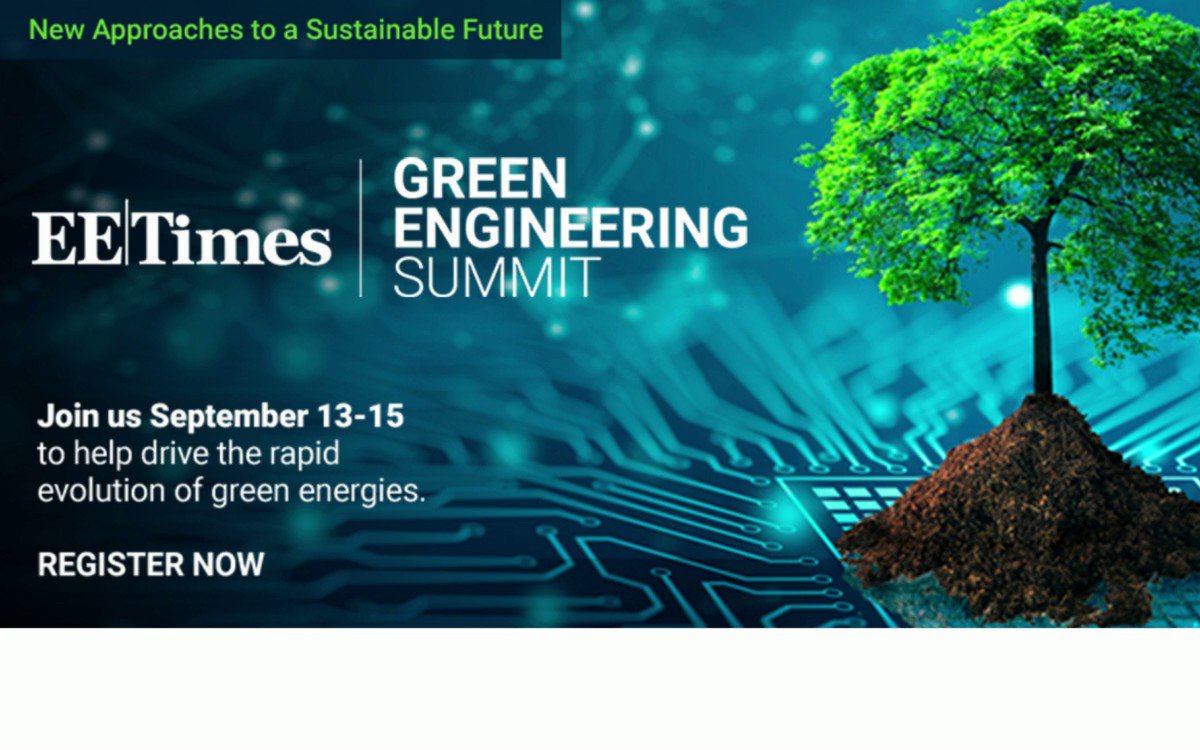 Description
The EE Times Green Engineering Summit is dedicated to exploring how we can rapidly accelerate the pathway to net-zero carbon emissions. Thanks to strategies and business models related to computing, digitalization, automation, smart grid, renewable energy, and electrification, the path to a substantial reduction in greenhouse gas emissions is increasingly more tangible.
With the use of updated tools, techniques, ideas, and innovations, green engineering technologies assist in the creation of sustainable, ecofriendly designs and solutions. These technologies help to improve sustainability in a variety of areas, including energy, agriculture, and waste management, as well as green computer applications.
This event brings the latest developments in engineering, debated by global industry leaders across keynotes, panels  and technical talks.
The Green Engineering Summit will dig into these key topics:
Renewable energies and energy storage
Sustainability assessment and eco-innovation
Green computing
Smart grid
Enviromental monitoring and modeling
The technical conference will have the following focus topics:
September 13: Lectures/Tutorials and Preview — Computing, Smart Grid, Energy Trends, Carbon Removal and Emissions Management
September 14: Data Monitoring and Modeling, Computing and Automation
September 15: Alternative Energies & Energy Storage
The conference starts each day at 14:00 CEST/Paris time (8:00am EDT/New York time) and runs until around 18:00 CEST/Paris time (12:00pm EDT/New York time).
The Exhibition area opens on September 13 at 13:30 CEST (7:30am EDT) and will be open for the duration of the whole event.
Share this post via: