ESD Alliance CEO Outlook
May 23, 2019 @ 5:30 PM

-

9:00 PM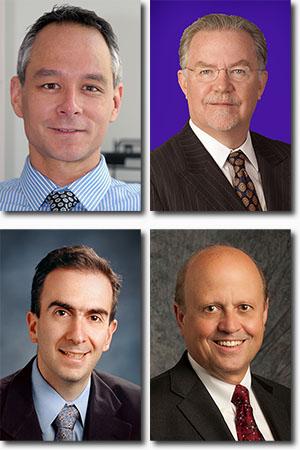 Join us for the ESD Alliance 2019 CEO Outlook Thursday, May 23, at SEMI in Milpitas, Calif. Our moderator, Ed Sperling, editor in chief of Semiconductor Engineering, will lead a discussion with our panelists John Chong, vice president of product and business development for Kionix, Jack Harding, president and CEO of eSilicon, John Kibarian, PDF Solutions' president and CEO, and Wally Rhines, CEO emeritus of Mentor, a Siemens Business.
Recognizing that the ESD Alliance is now part of SEMI where our collective focus is on the broader electronic product design and manufacturing chain, this year's CEO Outlook includes 2 panelists from the ESD Alliance and 2 panelists who have experience and expertise in other aspects of the chain.
The distinguished panel will discuss major new trends they see, with the potential opportunities they anticipate.
Share this post via: