Enabling Verification of Emerging Protocol Standards
September 24, 2019 @ 11:30 AM

-

4:00 PM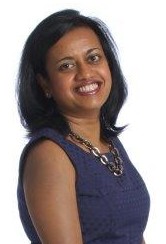 Register For This Seminar
Fremont, CA – Sep 24, 2019
11:30 AM – 4:00 PM US/Pacific
Overview
Data Center whales are changing the industry. With the unprecedented growth in the data center industry, the semiconductor market is pushing its boundaries. This lunch and learn session provides an overview on how various vertical market segments are driving the key IP growth. With introduction of emerging standards and reduced time to market, verification becomes the center of the problem. Come experience this opportunity to learn about key vertical segments driving the growth of industry along with special focus on PCIe Gen 5 and DDR 5 targeted solutions. We have also invited our partner, Northwest Logic, A Rambus Company to share their perspective and experience in the market.
Agenda
| | |
| --- | --- |
| 11:30–12:15 | Lunch and check-in |
| 12:15–12:30 | Welcome and Overview of the Mentor Verification Platform |
| 12:30–01:15 | Evolution of new vertical markets and implication to protocol standards – This session will target the shift in the semiconductor market and how certain standards are emerging in spite of various existing standards. |
| 01:15–02:00 | Addressing the memory needs for emerging markets – This session will focus on DRAM evolution, applications in server market, automotive markets and future ahead. |
| 02:15–03:00 | Taking the lead in PCIe Gen 5 verification – Newer generations of PCIe specifications are being released. This session will talk about the new features (precoding, equalization bypass etc.) being added to PCIe Gen 5 specification and addressing the verification challenges associated with it. This session would be an informative session for inquisitive engineers eager to learn about PCIe and associated complexities. |
| 03:00–03:45 | Memory and PCIe Market Trends and Solutions, presented by Northwest Logic, A Rambus Company |
| 03:45–04:00 | Closing Remarks and Prize Drawing |
ABOUT THE PRESENTER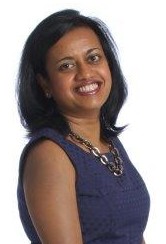 Vinitha SeevaratnamVinitha Seevaratnam is the Sr. Product Marketing Manager at Northwest Logic, now a Rambus Company. Northwest Logic is an IP Core provider specializing in Memory, PCI Express and MIPI controller cores. Vinitha's primary focus during her 20+ year career has been in semiconductor and communication/storage product segments. Her 13+ years has been with Northwest Logic. Prior to Northwest Logic, Vinitha worked at Thomson Grass Valley, Tektronix, Inc., and Mentor Graphics. She has a B.S. from University of Washington in Electrical Engineering.
Products Covered
Who Should Attend
Verification Engineers and Managers
Share this post via: