Edge Computing World Europe
June 22, 2022

-

June 23, 2022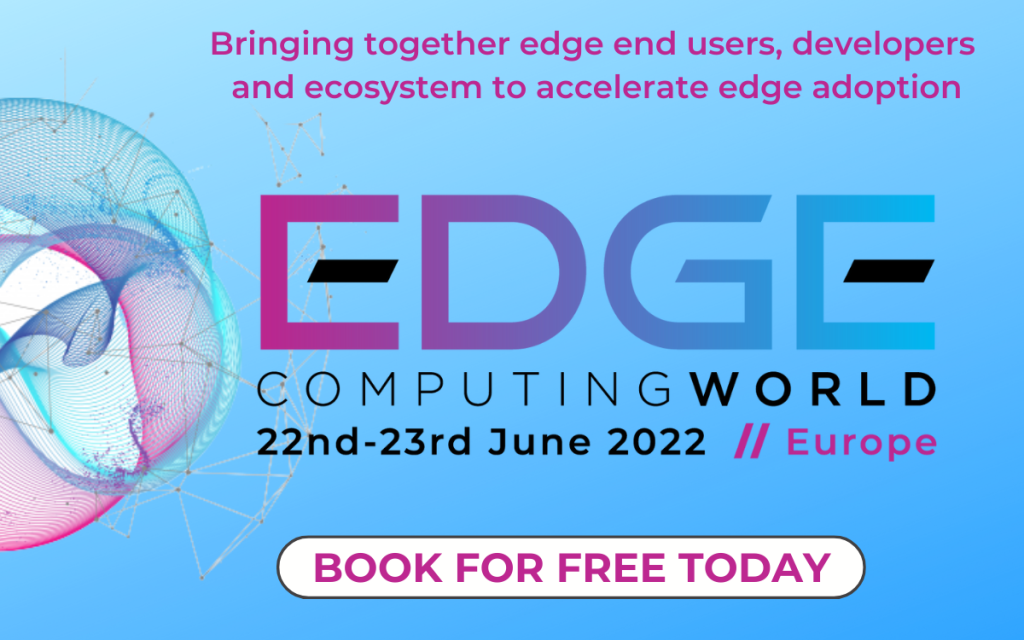 Edge Computing World Europe will bring together over 1500+ attendees from end users, ecosystem and developers, and 60+ speakers in total with a unique collection of edge experiences, case studies & insights.
Edge Computing World is the premiere series of events for the Edge Computing space, recognized for bringing together the entire edge market for learning and networking. Edge Computing World is one of many activities provided by Topio, pioneering thought leaders and influencers in edge native applications and infrastructure, to accelerate the edge market.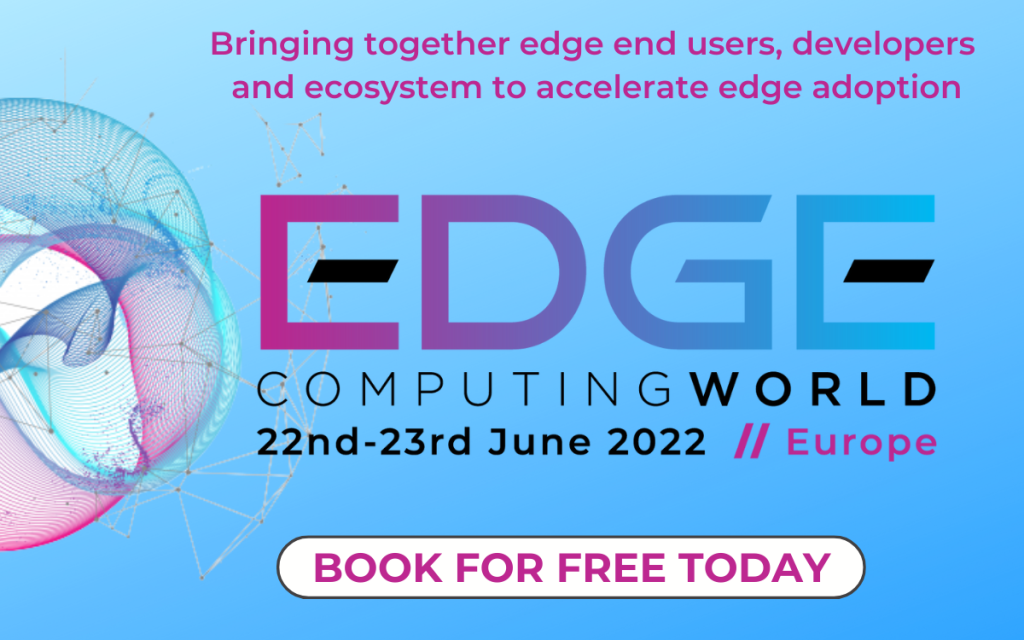 The Edge Computing World events are:
Comprehensive: Edge Computing World covers all aspects of edge computing from the Access & Regional Edge to the Constrained Edge. As such, we're inclusive of all perspectives on the edge, rather than focusing on one single viewpoint, such as data center, carrier, or embedded edge. We believe a comprehensive view of the edge is essential to leverage its full potential.

Independent: Edge Computing World is a fully independent platform – it doesn't promote the perspective of anyone organization but instead creates a space where all have the same opportunity of access. Unlike many other events, we give a platform to all viewpoints.
Accessible: Topio's mission is to accelerate markets, and Edge Computing World is designed to educate and connect as much of the market as possible. Not only is our content quality very high but you can join ECW Europe for FREE!
Inclusive: Edge Computing World brings together all the participants & communities of the edge, including developers, ecosystem, and end-users.
User Focused: We also view the user as being the most valuable voice in the conversation, and strongly prioritize user experiences and use cases in our program & presentations.
Supported by the Industry: Edge Computing World is supported by all the relevant industry bodies from across the edge computing space, including the Linux Foundation, the Automotive Edge Computing Consortium, the Industrial IoT Consortium, the Eclipse Foundation,  ETSI, and the Open Geospatial Consortium.
Edge Computing World Europe features End User presentations, case studies and business insights from across the market, including sectors such as  Application Management, industrial manufacturing & robotics, media, automotive, intelligent infrastructure & retail sectors. Keynotes sessions will focus on Edge Best Practice, Telco Edge & The European Edge Economy
There will be an Edge Developers Conference, as well as deep dive discussions on Edge Sustainability & Leveraging Edge Data.
The content is organized into EIGHT focused Summits giving you a unique deep dive into vertical markets and major technical themes.
Plus the unique Edge Developers Conference hones your edge technical skills with presentations from the leading open source bodies.
A UNIQUE PROGRAM PACKED WITH END USER SPEAKERS
The Only Event That Brings Together the Entire Edge Ecosystem with Developers and Users to Drive Forward the Next Evolution of the Internet
Now in its fourth year, Edge Computing World is established as the premier Edge Event, and is finally coming to Europe! For 2022 we will bring you the same high quality content and networking that won widespread plaudits in previous years, in a fully virtual environment, with an exciting, interactive  format that will allow you to connect seamlessly with colleagues and new contact across the region. Overall, 1500+ end users, developers and ecosystems experts are expected to participate.
Why Attend Edge Computing World Europe?  Join us in driving the next evolution of the internet. A diverse range of high growth application areas – including AI, IoT, Open RAN, Augmented Reality, video & gaming & connected & Autonomous vehicles – are creating new demands that cannot be met by existing infrastructure.
A new solution is required to deal with low latency, application autonomy, data security and bandwidth thinning, which all require greater capability closer to the point of consumption.
Attend Edge Computing World Europe to accelerate the edge market and build the next generation of the internet.
Share this post via: