DVCon Japan 2023
Welcome to DVCon Japan 2023!
Kawasaki City Industrial Promotion Hall
June 22, 2023
The Design & Verification Conference & Exhibition is the premier conference on the application of languages, tools, methodologies and standards for the design and verification of electronic systems and integrated circuits. The conference will consist of highly technical content, focusing on the practical aspects of design and verification techniques and their use in cutting-edge projects. By having participants refer to and adopt similar technologies, we aim to promote improvements in their own design and verification flows, which in turn raises the technological standards of the industry as a whole.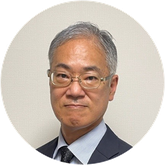 Hello everyone.
On June 22, 2023, DVCon Japan 2023 will be held at the Kawasaki Industrial Promotion Hall.
The first DVCon Japan was held in June 2022 with online and on-demand distribution. Thank you very much for your participation and presentation. We were able to deliver a variety of contents through various paper presentations and tutorial sessions, and at the same time, we were able to decorate one of the more than 30 years of history of DVCon, which has been deployed globally. Once again, I would like to thank the audience, presenters, sponsors, and everyone involved.
DVCon Japan 2023 is planned to be held in the form of an in-person at the Kawasaki City Industrial Promotion Hall. Focusing on functional verification, which is an extremely important issue, IEEE standards SystemVerilog, UVM, UPF, Accellera standard Portable Test and Stimulus Standard, formal verification methodologies, analog mixed signal, IP-XACT, functional safety, security, etc. Please join us as a forum for discussions in a wide range of fields. Also, please use it as a networking place for participants, presenters and participants, sponsors, and even Accellera representatives.
We encourage designers, engineers, and administrators to actively participate in paper presentations, tutorials, panel discussions, and exhibitions.
DVCon Japan 2023 Executive Committee Chairman Genichi Tanaka
Share this post via: