DVCon Japan 2022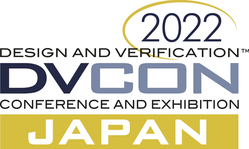 Welcome to DVCon Japan 2022
Virtual Conference
JUNE 23, 2022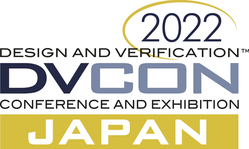 Design & Verification Conference & Exhibition is the premier conference on the application of languages, tools, methodologies and standards for the design and verification of electronic systems and integrated circuits. The conference consists of highly technical content, focusing on the practical aspects of design and verification technology and its use in cutting-edge projects. By having participants refer to and adopt similar technologies, we aim to promote improvements in their own design and verification flow, which in turn raises the technological level of the industry as a whole.
I'm sure many of you are designing in VHDL or Verilog HDL. Both are IEEE standard languages, and it is important to learn their language specifications, but that alone cannot effectively advance design, design capitalization, logic synthesis, simulation, and functional verification. Practical evaluation and acquisition of the advantages and disadvantages that differ depending on various descriptions, including the subsequent processes, are indispensable. The community created for the purpose of learning it efficiently as an industry is the VHDL User's Group since 1988 and the International Verilog Conference since 1992. The two communities merged into the HDL Conference in 1999 and became the DVCon-Design and Verification Conference in 2003. It is a conference that focuses not only on HDL design but also on the aspect of functional verification, which is an extremely important issue. The current DVCon has a wide range of fields to discuss, such as IEEE standards SystemVerilog, UVM, UPF, formal verification methodologies, Portable Stimulus Standard, SystemC, IP-XACT, functional safety, and security.
With this background, DVCon has established itself as an international conference held not only in the United States, but also in Europe, India, and China. And in 2022, we will hold the long-awaited DVCon Japan. First of all, it will start as an online virtual conference. We would like to ask many engineers and managers to actively participate through further sponsorship through treatises and tutorials.
DVCon Japan 2022 Executive Committee Chief Genichi Tanaka
Verification and Validation
Latest verification methodologies and test benches
Verification process, regression testing and resource management
Debugging and analysis techniques for complex designs
Design and verification using multiple languages
Co-design and verification of hardware / software in embedded systems
 Design and Verification Reuse / Automation
Connectivity and consistency of validation and validation across multiple verification engines
SoC and IP integration method
Applying Accellera's PSS (Portable Stimulus Standard) standard
IP configuration management and abstraction
High-level synthesis and high-level verification from the ESL language
Connectivity and consistency between virtual prototypes, simulations, emulations, and FPGA prototypes
 Machine Learning and Big Data
Verification process optimization and its automation
Coverage indicators and big data analysis
Performance modeling and analysis
 Low-Power Design and Verification
Low power design and its verification
Verification of clock domain crossing
Power modeling, estimation and power management
 Safety-Critical Design and Verification
DO-254 compliance and verification
Design and verification challenges in ISO 26262
Verification challenges in medical and industrial equipment
Requiremenets-Driven validation methodology
IP Intellectual Property Protection and Security
Mixed-Signal Design and Verification
Mixed-signal design and verification techniques
Real Number modeling approach
UVM extension and application of mixed signal
Share this post via: