DVCon India 2021 Virtual
December 14, 2021

-

December 16, 2021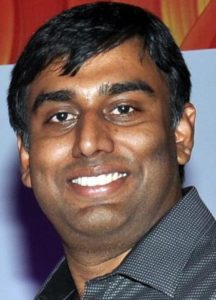 On behalf of the DVCon India 2021 steering committee, it is my pleasure to welcome you all to the 6th edition of the Design and Verification Conference in India planned from 14-16th Dec 2021 as a virtual conference.   We are bringing DVCon India 2021 in a wholistic virtual platform comprising of in-depth technical content for 3 days.  This is an upward shift and progression from the Accellera Day that we organized in 2020.   We thank you all and the entire ecosystem for the understanding and cooperation throughout this journey.
The IC industry continues to grow thanks to the Systems, Automotive and Technology unicorns venturing to design their own chips and well-established IC companies and start-ups bringing in new innovations and chip architectures.   While there are a lot of new designs and architectures, we continue to evolve in how we design, verify, and validate theses new architectures, constantly thriving to shift left to shrink our project schedules while ensuring the designs comply with the various standards for safety and security.   All I can say is that the excitement continues to surge!
We are witnessing a huge archetype shift in the way we will be working in the post pandemic era, which brings its own challenges and opportunities.  The initial plan for 2021 was for a live event but given the sternness of the second wave of the pandemic in India, we decided to make it a 3 day virtual conference.
This year's edition will have a good mix of Vision and Keynote talks, lively panel discussions, tutorials, and workshops to go with the user papers and posters.
This year's Steering Committee has members from various companies from the ecosystem and each committee member brings his or her own experience and expertise to the conference.   We also have a very strong Technical Program Committee for this year's edition.   The entire team is working to deliver a world class technical conference and am sure you will participate to elevate the conference experience.
We invite the entire technical fraternity from the ecosystem to actively participate, share their learnings with the rest of the community and take an active part in DVCon India 2021.
This conference will give you ample opportunities to share and highlight your technical contributions in the areas of Verification & Validation, Methodology & Automation, Functional Safety & Security, Low Power and Mixed Signal Design, Static and Formal methods and Digital Twins and SystemC Modelling. Kindly use this opportunity to submit your papers, case studies and learnings by August 2021.
We invite you to join us in this exciting journey and make it a grand success!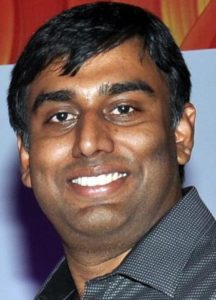 Pradeep Salla
Siemens EDA
General Chair, DVCon India 2021
Share this post via: