Design and Integration of Battery Packs
September 29, 2022 @ 8:00 AM

-

5:00 PM
Free Webinar Series | April – October 2022
For many companies, the journey to product electrification and sustainable e-mobility solutions require completely transforming well-established design practices, acquiring non-core domain expertise, and integrating new design software within incumbent tech stacks. Not only can this require a substantial amount of time and investment, but where to start and what are the right steps for a manufacturer to achieve its electrification goals?
Altair and its portfolio of design solutions are changing the way electric systems are designed, enabling them to accelerate product development, enhance energy efficiency, and optimize integrated system performance. This webinar series will discuss novel, multi-disciplinary design strategies and relevant Altair solutions that can be applied throughout the entire development process to more easily and rapidly achieve product electrification business objectives.
Who Should Attend?
This webinar series is ideally suited for program/product management teams and designers/engineers who are responsible for or would like to learn more about the development of batteries, power electronics, motor design and controls, vehicle architecture and system integration, and multi-disciplinary simulation and optimization.
Webinar Topics and Schedule:
Your Global Partner to Boost Electrification Projects
April 12, 2022 | 3pm – 4pm CEST (9am – 10am EDT)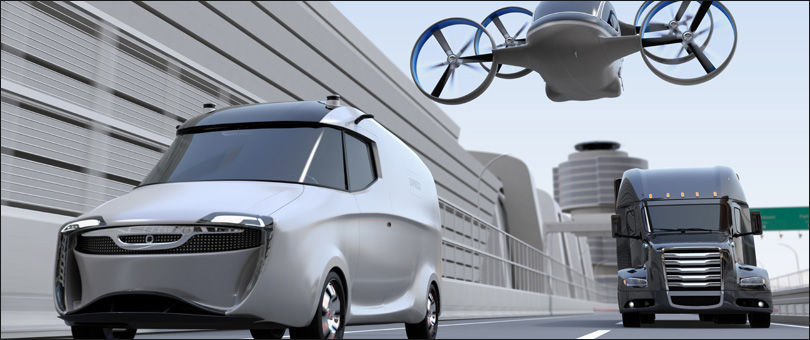 The path towards electrification requires significant investment, changes to technologies, development processes and even organizational structures. This introductory webinar will reveal Altair's simulation- and data-driven design tools to accelerate all electrification projects by helping to make good decisions early. The session will cover solutions for the design of the various parts of electric drive systems, from the battery to the wheels; while considering system integration and the architecture changes that must be made at vehicle level to build innovative energy efficient electric mobility solutions.
Leading-edge Electric Motors and Drives Development
April 26, 2022 | 3pm – 4pm CEST (9am – 10am EDT)
Electric motors have a central role in electrified systems. They need to be efficient, compact and silent. This session will show how multiphysics simulation and optimization enables design innovation and reduces costs for complex systems with multiple design constraints. Featuring Spin Applicazioni Magnetiche, the session will provide, practical use cases, including a detailed comparison between simulation and test results, considering electromagnetic, thermal and vibration responses.
Model Based Development for Energy Efficient Electric Systems
June 1, 2022 | 3pm – 4pm CEST (9am – 10am EDT)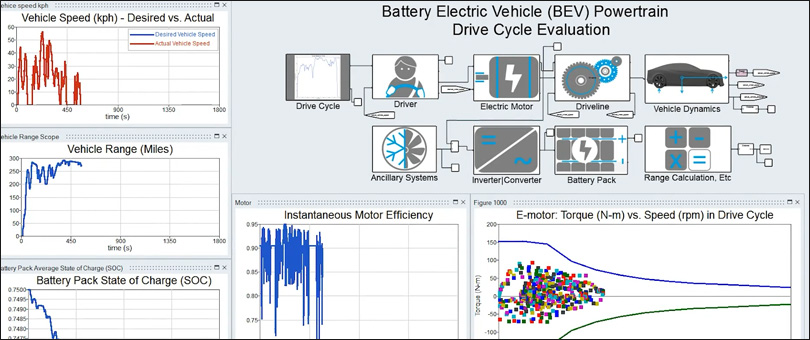 The increasing complexity of electrified system-of-systems is one of today's biggest design challenges. This webinar will explain how to integrate all relevant sub-systems and components and evaluate and optimize the overall functional behavior of electric vehicle systems including all interdependencies. We will illustrate how Altair's solutions can help diverse engineering teams develop better and more complex products faster by avoiding work silos. This will include proven uses cases for e-Drive-systems, thermal management, and Hardware-in-the-Loop testing.
How to Improve Structural Performance of Electric Systems – Efficiency, Lightweighting, Acoustics & Safety
June 23, 2022 | 3pm – 4pm CEST (9am – 10am EDT)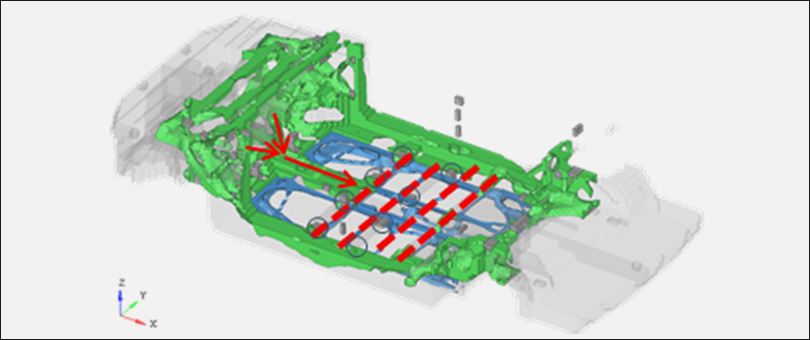 This webinar will showcase a range of solutions for structural analysis and optimization addressing some of the main challenges faced when developing electrified systems. This will include lightweighting design techniques to improve miles-per-charge, developing efficient and tailored vehicle architectures, and the rapidly exploration of design ideas and alternatives early in the design process. The session will also cover techniques to assess and improve the vibration and acoustic characteristics and the evaluation of battery safety.
Motor and Battery Control Systems – Design Solutions for Accelerated Development
July 12, 2022 | 3pm – 4pm CEST (9am – 10am EDT)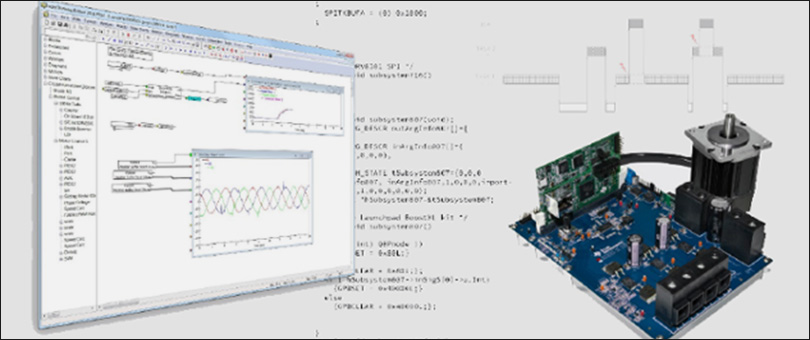 Battery management systems and electric motor drive control firmware are key components of today's electric vehicles.  Applying the Model Based Development (MBD) approach enables testing and verification during the early stages of development reducing cost, development time, and firmware defects.  Being able to quickly iterate between block diagram designs, automatically generated firmware, and Hardware-In-the-Loop experimenting is a key MBD productivity enabler.  This webinar illustrates the automatic code generation process for a Permanent Magnet Synchronous Motor drive control and a Battery Management System emphasizing the ease that design iterations can be conducted.  Data collection methods, parameter tuning, setpoint adjustments, and CPU usage are also discussed.
Design of Power Electronics and Motor Drive Systems with PSIM
September 1, 2022 | 3pm – 4pm CEST (9am – 10am EDT)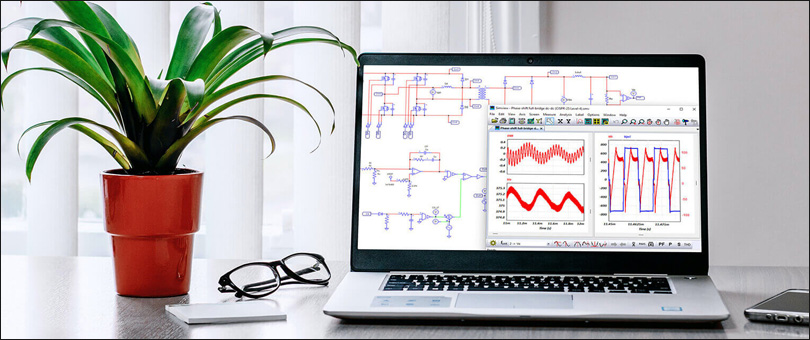 Power electronics is an essential part of electrification and e-mobility. For over 25 years, PSIM has been enabling innovation as a leading tool for power electronics and motor drives. With the rise of wide band gap devices and multi-level and multi-modular converters, PSIM is again helping pave the way at the forefront of the industry. This webinar will introduce how PSIM can design and simulate power electronics and motor drive systems, and help you reduce costs and time-to-market while improving the reliability of your electrification projects.
Design and Integration of Battery Packs
September 29, 2022 | 3pm – 4pm CEST (9am – 10am EDT)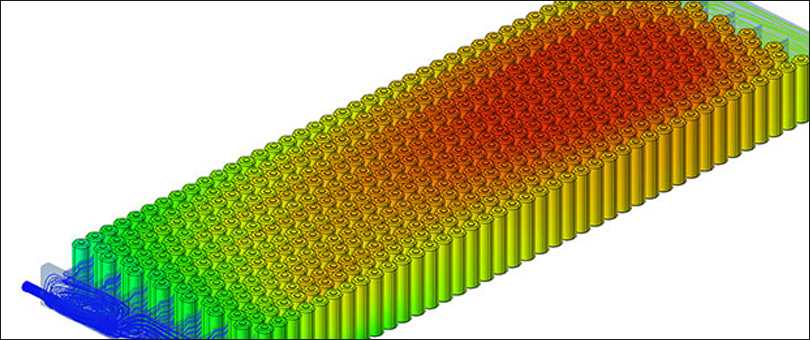 The e-drive battery is an essential subsystem for the e-powertrain. To fulfil its purpose of delivering electrical energy to the powertrain in a reliable and safe way, the battery pack and its sub-components must fulfil a number of important requirements. This webinar introduces a robust simulation-driven battery design and validation solution that incorporates the interaction with the battery management system. This solution addresses how the different important attributes are treated, how they can be integrated into multiphysics studies, and how DoE and optimization techniques can be used to efficiently drive the battery design process with confidence.
Using CFD and Thermal Simulation to Support the Development of Electric Vehicles
October 11, 2022 | 3pm – 4pm CEST (9am – 10am EDT)
Electric vehicle design is driven by battery performance, cost, lifetime, and safety. This webinar will address optimal thermal dissipation and heat transfer for battery configuration; including the verification of key performance indicators and safety regulations as directed by governing authorities. Additionally, model interfaces to other simulation tools and simulation disciplines, and how the modeling of cooling plates and batteries can be expanded from a thermal system model to a full multi-physics model will also be covered.
Share this post via: