Closed loop engineering for autonomous vehicles
LIVE WEBINAR | 29 APRIL 2021 | TWO SESSIONS AVAILABLE
Find the keys to a successful transition towards autonomous vehicle development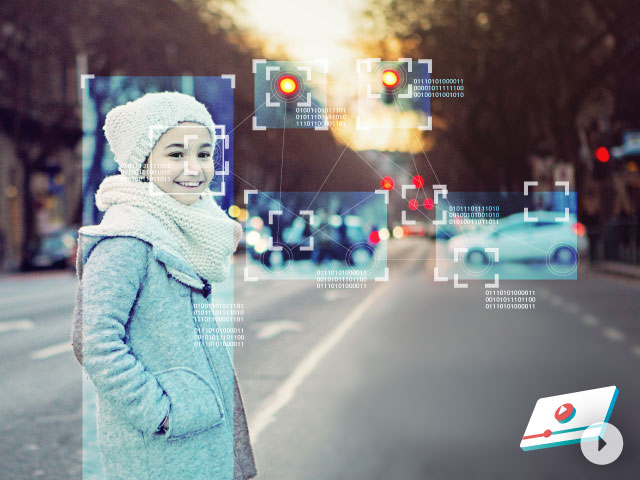 A revolution is taking place in the automotive industry. Autonomous driving systems are on the rise, and the race has begun to make these future vehicles a marketable reality.
Traditional automakers will have to undergo an unprecedented transformation or risk staying behind; they have no option but to become as fast and agile as their technology competitors.
To develop these sophisticated future vehicles, an integrated, model-based approach that enables higher levels of automation in a closed-loop engineering system is required.
From chip design to full vehicle validation, the Siemens Autonomous Vehicle Development solution could be the powerful tool you need to overcome the complexity. Join our webinar to learn more!
Autonomous vehicle development solutions
The question is no longer if autonomous vehicles will become a reality, but rather when. However, developing reliable autonomous technology will involve some radical changes for automakers with decades of engineering expertise in traditional car making.
The traditional automotive industry needs to act fast. With autonomous vehicles (AVs) on the rise, a whole new world of opportunities has opened up and technology giants and start-ups worldwide have joined the race for ADAS and AV innovation.
Sales of driverless cars are expected to rise sharply in the next decade, so OEMs need to arm themselves with the right tools today. To overcome the complexity, an integrated approach to vehicle development that brings together all key technical disciplines in a closed-loop system is required.
Do not miss your chance to learn more about the Siemens Digital Industries solutions for Autonomous Vehicle Development. Join the webinar and start your journey towards the future of mobility.
Autonomous vehicle engineering challenges
Autonomous vehicle development is steadily progressing, with forecasts projecting a $7T market worth by 2050. Technological advances and shifting consumer demand are key forces driving this change. To capture their share in this new market, automakers must become as fast and agile as their technology competitors or risk staying behind.
These connected and cross-domain machines will have software and electronics at the heart of their architecture. Hardware's traditional role is being gradually replaced with every new level of automation. A radically new approach to vehicle development is needed to design, test and validate the sophisticated vehicles of the future, from chip design to city infrastructure.
Developing safe and reliable AVs requires OEMs to utilize new advanced methods for simulating their vehicle programs across all domains. The Siemens Autonomous Vehicle Development comprehensive set of solutions will allow you to remove the roadblocks to innovation.
Optimize your autonomous vehicle engineering processes
Transitioning from traditional siloed approaches to a data-driven, model-based program may sound like a daunting task. However, with the right tools and expertise in the industry, you can successfully take the digital leap.
Autonomous Vehicle Development by Siemens is a powerful solution of comprehensive virtual simulation on every level, from chip to the city, that uses the digital twin technology to support a closed-loop engineering system. With AVD, performance data can be fed into the development process and back to the system's design on a continual basis. This agile, model-based development brings together simulation, testing, and engineering services and enables greater design flexibility and exhaustive testing while allowing for significant time and cost savings.
If you are wondering how AVD could help your business bring autonomous vehicles to the market faster, save your seat in the webinar for free and learn all about it.
Share this post via: