CASPA 2020 Spring Online Workshop: Semiconductor Investment and Technology Trends under COVID-19 Pandemic
May 30, 2020 @ 5:00 PM

-

7:00 PM
About this Event
Event: CASPA Spring Online Workshop (华美半导体协会春季线上讲座)
Topic: Semiconductor Investment and Technology Trends under COVID-19 Pandemic
Venue: Online (this event will be broadcast to you through Cisco Webex Conference)
Date and time:
US Pacific time: 5/30/2020, 5:00PM to 7:40PM
China Beijing Time: 5/31/2020, 8:00AM to 10:40AM
Agenda:
US Pacific Time Topics
5:00PM – 5:05PM
Introduction of CASPA Online Event
Dr. Tony Xia, Head of Symposium, CASPA
5:05PM – 5:25PM
Introduction of CASPA
Dr. Song Xue, President of CASPA
5:25PM – 6:05PM
Challenge of VC industry in COVID-19 Pandemic
Dr. Shuo Zhang, Venture Capital Partner, former VP and China GM, Cypress
6:05PM – 6:45PM
Artificial Intelligence: The importance of high-speed interconnect in the computing architecture
Mr. Andy He, Nvidia
6:45PM – 7:25PM
China Semiconductor Industry Ushered in Historic Opportunities for Key Electronic Materials
Ms. Xiaoxiao Chen, CEO of AsianChip
7:25PM – 7:40PM
Panel Discussion
Introduction:
COVID-19 virus has stopped people from group gatherings, however, it won't stop the technology innovation, and people's eager for knowing the start-of-art technology in semiconductor/AI industry.
In this event, the guest speakers will not only use the opportunity to discuss the impact of COVID-19 to the current VC industry, they will also present the latest technologies in artificial intelligence which could be used to combat this pandemic.
Speakers:
Speaker 1: Shuo Zhang
Venture Capital investor, Formal VP of Strategy, VP of Sales and Business GM of Cypress,
Board Director of Soitec and PDF Solution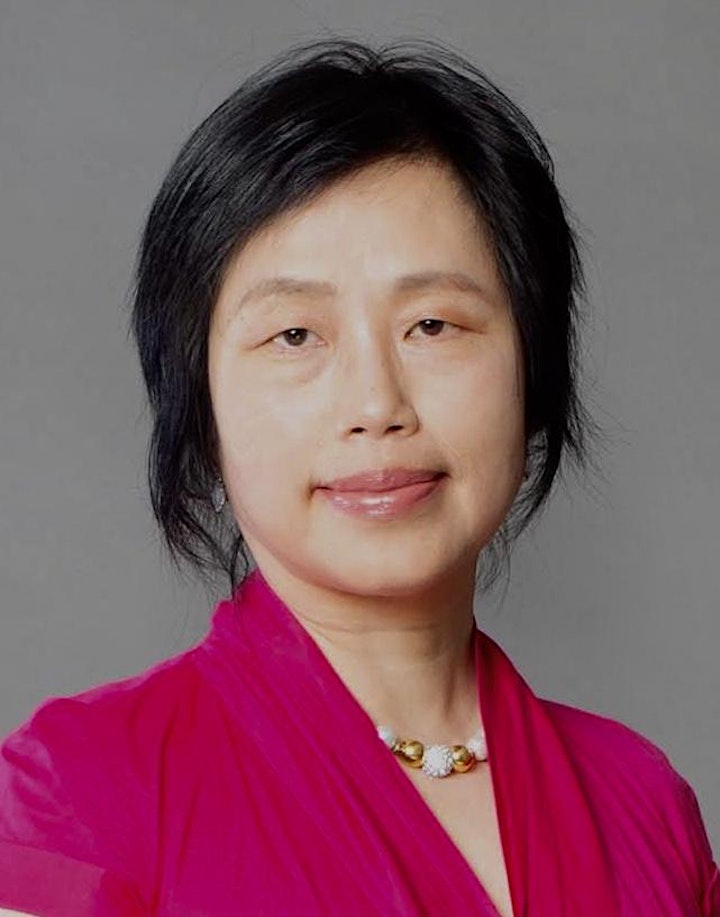 Bio: Shuo Zhang is an experienced business manager and investor in the Semiconductor industry. With 30 years of industry experience, Shuo bridged to cross boarder M&A and Venture investment in the recent years. She is currently served as board director in several public and private boards.
Abstract: Shuo will use this opportunity to discuss the impact of Covid – 19 to the current VC industry. Market dynamics and new areas of investment interests.
张朔女士毕业于美国宾夕法尼亚州立大学工程科学和材料专业,获硕士学位,斯坦福大学高科技公司管理EMBA,浙大本科。
张朔女士在美国硅谷从事半导体相关行业26年。历任过美国前10名多家半导体公司的研发,市场,销售,事业部总经理,公司战略部门的高级副总裁以及监事会监事,董事会董事等职务。多年的国际市场实战领导经验包括将半导体光学器件、FPGA、MCU、传感器、存储器、高速模拟器件推广到通讯网络,存储系统、 高端计算、汽车与工业控制、消费电子以及移动器件的应用中。在生产营运的优化管理上,成功地完成过产业从北美向中国和韩国的转移,实现营运转型和盈利扩张。参与了超大半导体公司安华高私有化的进程, 参与并领导了赛普拉斯和SPANSION的的并购, 独立完成了多个其他的拆分业务。是少有的从事过半导体各个环节的营运的有中国背景的领导人。
Speaker 2: Andy He
Senior Engineering Manager @ Nvidia
贺彪,高级设计经理 @英伟达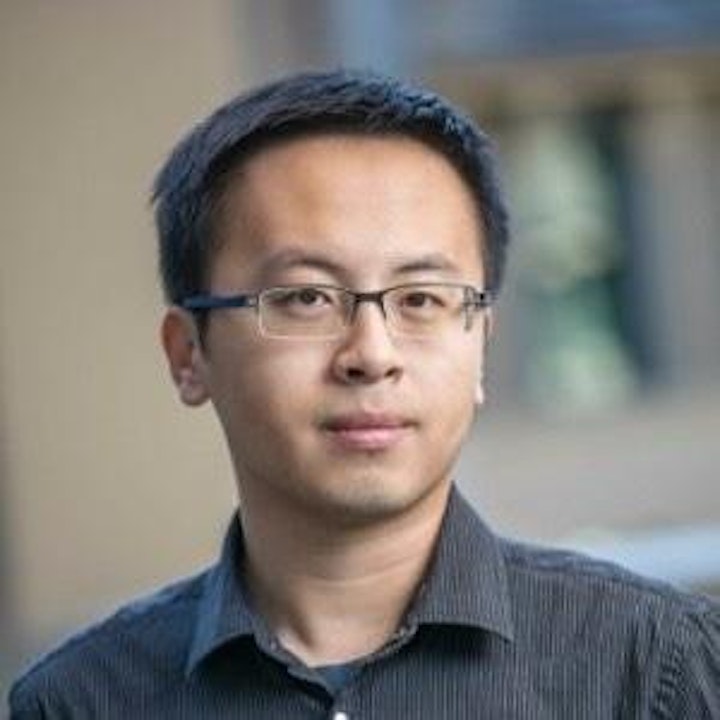 Bio: Andy He is currently a senior engineering design manager at Nvidia, leading GDDR & HBM memory hardware and architecture design used in all GPU products at Nvidia. He has 10 years' experience in the architecture, design and management of high-speed PHY and memory interface, including 1 st 28Gbps SerDes at Marvell and multiple generations of GDDR & HBM memory link used in Nvidia's GPU architecture. He holds an MBA from UC Berkeley and MS from University of Southern California.
Abstract: "The importance of high-speed interconnect in the computing architecture" As the GPU and DSA (domain specific accelerator) become more and more popular in various AI and HPC applications, including autonomous driving, data center training/inference and robots, more and more efforts have been spent on increasing the performance and energy efficiency of these platforms. High speed interconnect in the processor and infrastructure has thus become the one of the bottlenecks of achieving this goal in the corresponding hardware and system. This talk will examine the importance of this technology and its future development.
Speaker 3: Xiaoxiao Chen
CEO, Asian Chip Semiconductor Materials Co. Ltd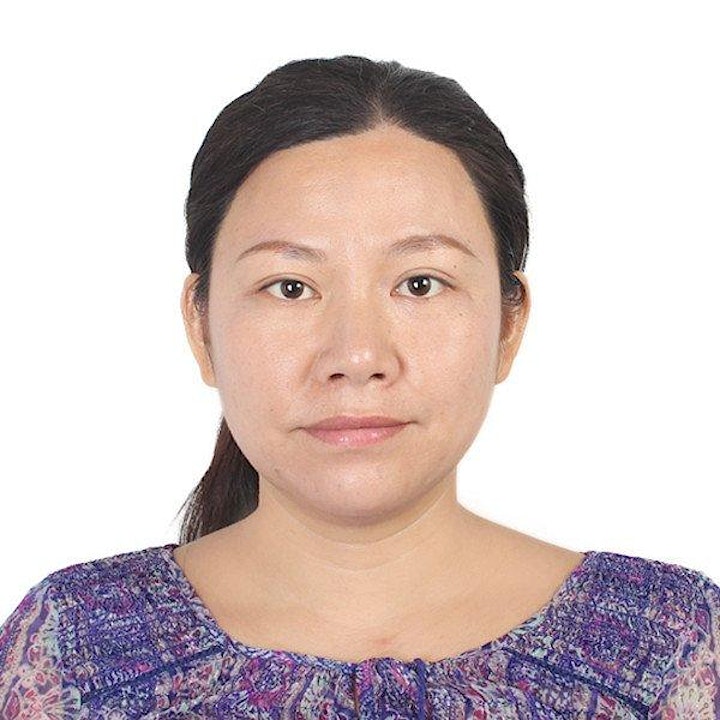 Bio: Chen Xiaoxiao is an enthusiastic, low-key and visionary entrepreneur with a long record of success. Xiaoxiao graduated from China University of Political Science and Law in 1999 with a Master Degree in Law. She worked in the Office of Xuanwu District Government Management Committee from 1999 to 2000; from 2000 to 2002, She worked for Macromedia Software Development Company in the United States, and held marketing positions in China. From August 2002 to June 2008, he served as the website operation director of Beijing Iridian Puhui Technology Co., Ltd., and later served as deputy general manager. In April 2002, she started her own business in the commodity market, serving as the Chairman for Zepu County Fuqiang Cotton Industry Co., Ltd. In 2009, she started her second company, China-Canada Cotton Industry Co., Ltd, and the company later expanded into Jiashi, Shache and Luntai counties. In 2013, she founded Guizhou Fuqiang Construction Engineering Co., Ltd. and invested in the Sandu Aquarium Cultural Customs Valley Poverty Alleviation and Ecological Migration Project. In February 2019, she founded Asian Chip Semiconductor Materials Co., Ltd. as the Chairman and CEO.
Asian Chip, headquartered in Changzhou, China, is the industry leader in high purity target materials. Its cutting-edge technology originates from 10-year R&D led by Academician Cai Hongnian and Professor Tan Chengwen of Beijing Institute of Technology. Asian Chip's high-purity refractory metal targets for sputtering coating in semiconductor chip manufacturing are special and high value-added semiconductor materials with billions of dollars in market size. Asian Chip's advanced manufacturing overturns the traditional powder metallurgy process and produces tungsten target with high purity (8N, 99.999999%), high-density (99.9% of theoretical density), uniform microstructure of material, and diameters of 360mm (8 inches) and 450mm (12 inches).
Abstract: The target market has historically been monopolized by foreign companies, with Japan and the United States occupying about 80% of the domestic market share. Sputtering target producers represented by multinational groups such as Honeywell (USA), Nippon Metals (Japan), Tosoh (Japan), etc. entered the field earlier. The technical force, fine production control and excellent product quality occupy the leading position in the global sputtering target market. With the transfer of downstream industries to China, domestic targets have begun to achieve breakthroughs. At present, semiconductor aluminum targets and molybdenum targets have achieved large-scale supply, copper targets in 18-19 are expected to break through, and ITO targets have begun to be supplied in small quantities in 18. A few domestic companies have cut into mainstream customer supply systems, such as Jiangfeng's small batch supply at TSMC and Global Foundry; Yanyi Gold Cu targets have been sold in batches at SMIC and Huali; Longhua and Ashithuang etc. Display giants such as BOE. The global target market is expected to exceed 100 billion yuan in 2020. In 2016, the global sputtering target market capacity reached US $ 11.36 billion, an increase of 20% compared to US $ 9.48 billion in 2015. WSTS predicts that the average compound growth rate for 2017-2019 will be 13%. From this, it is estimated that the global high-purity sputtering target market size in 2019 will be approximately RMB 111.1 billion (US $ 16.3 billion). It is expected that the growth of sputtering targets in the future will be driven mainly by the downstream demand for high growth rates such as displays and semiconductors; and with the downstream application requirements for device interconnection and conductivity, and the requirements for miniaturization and precision, the thickness of sputter coatings is small , Can be accurately controlled, unit usage is expected to gradually increase.
Share this post via: