Balancing analog layout parasitics in MOSFET differential pairs
June 28, 2022 @ 7:00 AM

-

8:00 AM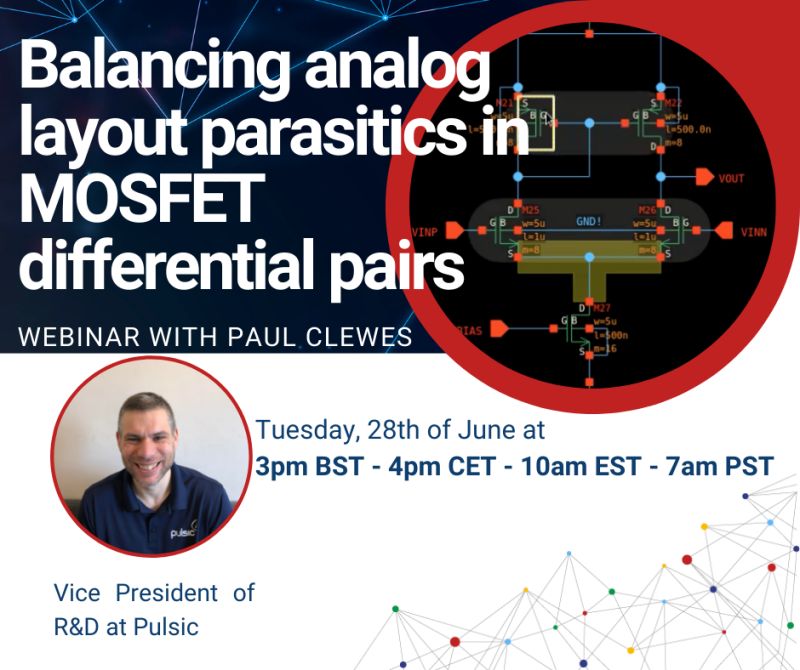 The MOSFET differential pair is a key part of many analog circuits e.g. opamps, comparators, LDOs, etc. A differential pair applies gain to the difference between two signals and has many advantages over single-ended amplifier circuits, e.g. noise reduction and suppression of common-mode signals and DC offset. However, these advantages rely upon precisely matched circuit components and symmetrical layout with balanced parasitics. In this webinar, Paul Clewes will look at how to achieve a carefully balanced differential pair layout and consider the layout effects that impact the performance of a differential pair. Along the way, Paul will demonstrate how to use Pulsic's Animate Preview technology to accelerate the layout of this important analog building block.

What you'll learn
An in-depth look at the layout of MOSFET differential pairs.
An understanding of how to control the layout to achieve a well-balanced layout.
How to use Animate Preview to accelerate the implementation of symmetrical differential pair layout.
Paul Clewes
Vice President of R&D at Pulsic
Paul Clewes has over 20 years of experience in EDA software development.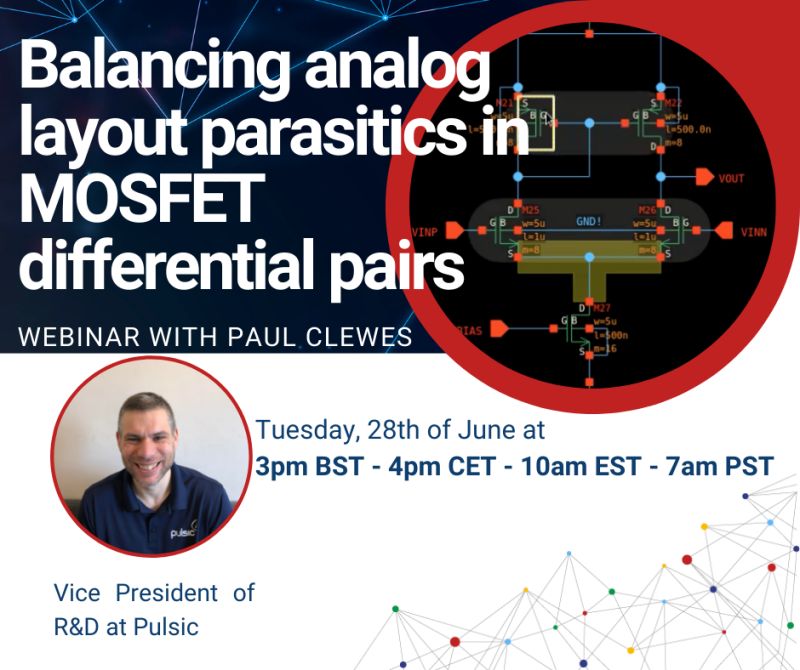 Share this post via: