ASIP 5G Wireless Seminar 2022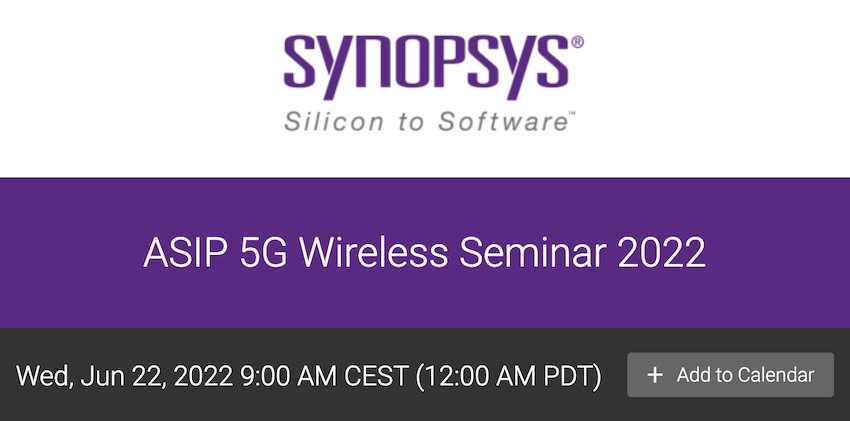 Extending Processors into Flexible Accelerators for 5G using ASIP Designer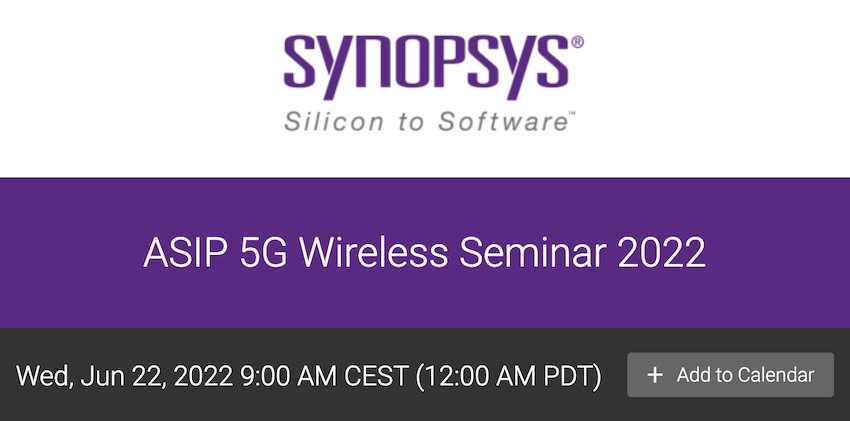 Join us for the ASIP Wireless Seminar 2022, to learn why domain-specific processors (also referred to as application-specific processors, or ASIPs, for short) gain a lot of attention these days, and why Synopsys' ASIP Designer™ is the industry's leading tool to design, implement, program, and verify such specialized processors. Whether you plan to start from a RISC-V ISA using one of the RISC-V example models that come with ASIP Designer, or you consider replacing your fixed-function hardware accelerator by a more flexible yet efficient programmable accelerator, this seminar is for you.
Topics covered: 
An introduction to ASIP Designer tool-suite
Case study: An Application Specific Vector Processor for CNN-based Massive MIMO Positioning (Invited talk by Lund University)
Case study: 5G NR MMSE Channel Equalization using Cholesky Decomposition
Benefits of using ASIP Designer:
Design tool to design custom, processors, DSP and accelerators, allowing rapid architectural exploration and optimization
Automatic generation of the Software Development Kit (SDK), including optimizing C/C++ compiler, instruction-set simulator, debugger and profiler for your ASIP
Generation an RTL implementation of the ASIP, together with scripts for the Synopsys synthesis tools
Substantial engineering productivity increase compared to a traditional RTL & SDK tool development flow
Presenters: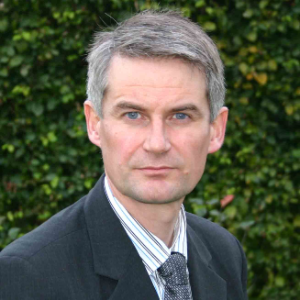 Product Marketing Manager
Patrick Verbist is the Product Marketing Manager for Synopsys' ASIP Designer tools. Previously he was Business Development Manager and Field Application Engineer for the ASIP Designer tools and, prior to the acquisition by Synopsys in 2014, Director of Sales at Target Compiler Technologies. Before Target, Patrick worked for 12 years as Business Development Manager for imec in Belgium and San Jose (US). He holds a Master's degree in Electrical Engineering from KU Leuven, Belgium.
Technical Marketing Manager
Falco Munsche is the Technical Marketing Manager for Synopsys' ASIP Designer tools. Previously he worked for a total of 20 years as Application Engineer and Software Engineer of ASIP design tools for Synopsys and CoWare, and as a Design Consultant for Synopsys. He holds a Ph.D. (2002) and Dipl-Ing. degree (1995) in Electrical Engineering from RWTH Aachen University.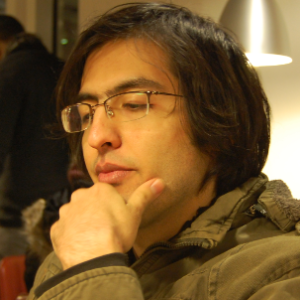 Digital ASIC Research Group
Mohammad Attari is currently a PhD student in the Digital ASIC research group in the Electrical and Information Technology (EIT) department at Lund University. His research focuses on developing Massive MIMO and next generation baseband communications processors. His interests include (but are not limited to) computer architecture, domain specific architectures, accelerator-level parallelism, application specific instruction set processors (ASIP), neural networks, and cross-level hardware-software (-algorithm) codesign and implementation.
Share this post via: