Ansys 2022 R2: Higher Fidelity Aircraft Mission Simulations
September 28, 2022 @ 8:00 AM

-

11:00 AM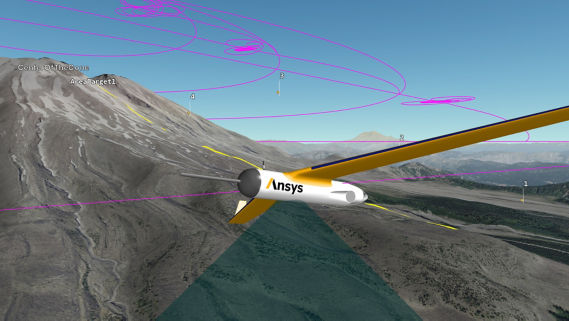 Join Henry Vu, Lead Application Engineer, and Tom Neely, Senior Principal R&D Engineer, for a discussion on higher-fidelity aircraft mission simulations with STK Aviator and Fluent Aero.
TIME:
SEPTEMBER 28, 2022
11 AM EDT / 4 PM BST / 8:30 PM IST
About this Webinar
Recent advancements in STK Aviator and Fluent allow for highly accurate aerodynamic data, generated from CFD, to be used in mission-level simulations of aircraft. In this webinar, we discuss how these two solutions may be coupled to deliver improved predictions of fuel consumption, flight trajectory, and other mission outcomes.
Join us on September 28th and see how Ansys can help you with mission-level simulation of aircraft.
What you will learn
How STK Aviator and Fluent can be coupled to produce more accurate aircraft missions
Generate parametric CFD data for external aerodynamics easily with the new Fluent Aero workflow
Use Aviator to efficiently sample flight conditions for CFD to maximize accuracy while minimizing computational cost
Speakers
Henry Vu, Lead Application Engineer
Tom Neely, Senior Principal R&D Engineer
Share this post via: