28th Asia and South Pacific Design Automation Conference (ASP-DAC)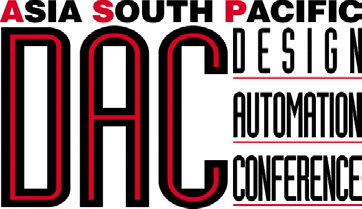 ASP-DAC is the largest conference in Asia and South-Pacific regions on Electronic Design Automation (EDA) area for VLSI and systems. ASP-DAC has been started at 1995 and this ASP-DAC 2023 is 28th conference. ASP-DAC 2023 offers you an ideal opportunity to touch the recent technologies and the future directions on the LSI design and design automation areas by technical papers and tutorials. ASP-DAC also holds Designers' Forum to make presentations about the latest designs for designers. Please do not miss ASP-DAC 2023.
Date: Jan. 16-19, 2023
Place: Tokyo Odaiba Miraikan, Japan
General Chair: Atsushi Takahashi (Tokyo Institute of Technology, Japan)
Technical Program Chair: Gi-Joon Nam (IBM Research, USA)
Design Contest Co-Chairs: Mahfuzul Islam (Kyoto University, Japan), Akira Tsuchiya (The University of Shiga Prefecture, Japan)
The format of the conference is hybrid but mainly in-person for speakers. All speakers are expected to attend ASP-DAC 2023 physically unless a speaker has some inevitable reasons such as medical reasons and government orders.
Restrictions on new entry into Japan due to COVID-19 have been relaxed since October 11, 2022. Please check the following announcement from the Ministry of Foreign Affairs of Japan.
https://www.mofa.go.jp/j_info/visit/visa/index.html
List of Accepted Papers
Please see the following page, and follow the instructions.
Share this post via: