2023 AIAA Aviation Forum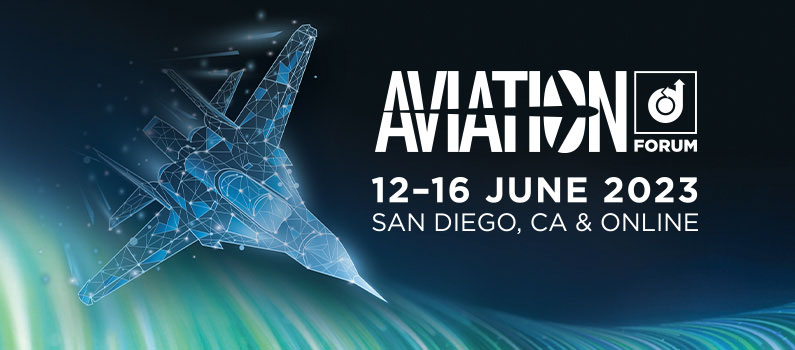 Revolutionary Leaps Toward a New Age of Aviation
The first Age of Aviation proved that human flight was possible and developed aviation into a safe and viable transportation industry. The second Age of Aviation started with the development of the jet engine, which enabled higher speeds, improved safety, and paved the way for air travel accessibility for all. The next Age of Aviation will separate power from propulsion in conjunction with specialized materials and modern avionics and software to enable unique mission-specific aircraft, enhance people's connectivity, and fully elevate human activity while reducing its environmental footprint.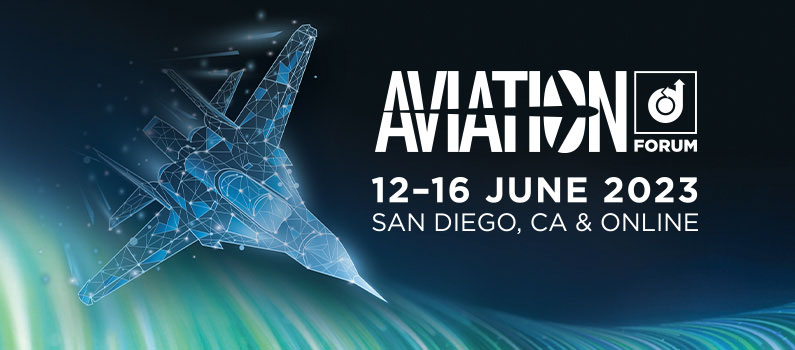 Reasons You Should Attend the Forum
AIAA AVIATION Forum is the only aviation event that covers the entire integrated spectrum of aviation business, research, development, and technology.
PAPERS, PAPERS, PAPERS
Over 1,000 technical presentations on the latest innovations spanning 20+ aviation and aeronautics research topics will be available.
Daily Forum Themes
Monday, 12 June:  State of the Industry
Tuesday, 13 June: Decarbonization & Sustainability
Wednesday, 14 June: Advanced Air Mobility
Thursday, 15 June: Aircraft Certification
Friday, 16 June: Hypersonics & Supersonics
HEAR FROM EXPERTS
The speakers and panelists participating in the plenary and Forum 360 sessions are proven business leaders and innovators. They are thought leaders with their fingers on the pulse of the aviation industry.
MAKE CONNECTIONS & EXPAND YOUR PERSPECTIVE
The forum will bring together over 2,000 participants from across the globe in a virtual setting representing hundreds of government, academic, and private institutions.
Share this post via: